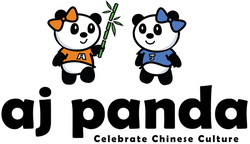 ...it links the Chinese and American culture and is especially meaningful to adoptive mothers
Saint Louis, MO (PRWEB) April 22, 2010
AJ Panda released a new line of Chinese character jewelry in sterling silver and leather to help celebrate Mother's Day. The earrings, necklaces, bracelets, and pendants are designed by Zia Jewelry and Taolei Designs. Each piece is decorated with the Chinese symbol for "Mother" or "Mom."
Though Mother's Day originated in the United States, it has gained popularity in China in recent years. Carnations are the most popular flower given during Mother's Day in China as their petals symbolize a mother's care and love. This is a natural holiday for the Chinese to take up because of their deep belief of filial piety and honoring the elderly and their ancestors.
"We think that our Chinese character Mother's Day jewelry will be a big hit because not only is it beautifully made, but it links the Chinese and American culture and is especially meaningful to adoptive mothers," said Marjie Trautt, manager of AJ Panda.
Visit AJ Panda at http://www.ajpanda.com.
About AJ Panda:
AJ Panda is an ecommerce site that sells Chinese cultural gifts, with a special emphasis on families who have adopted from China. The goal of AJ Panda is to help families celebrate Chinese culture. To that end, we offer Chinese home décor products, apparel, books, DVDs, jewelry, toys, and more. AJ Panda also maintains an extensive resource guide with information on Chinese history, culture, and traditions. You can follow AJ Panda on Twitter and Facebook. AJ Panda is headquartered in St. Louis, Missouri.
###