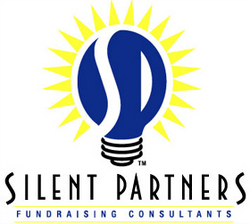 We offer hope to the beleaguered industry of non-profit organizations that are seeing revenues slashed and community enterprises folding
Calabasas, CA (PRWEB) April 22, 2010
Doing battle for non-profits in a weak economy is spelling new success for Silent Partners. "We offer hope to the beleaguered industry of non-profit organizations that are seeing revenues slashed and community enterprises folding," notes President Scott Merrin. One visit to http://www.4SILENT.com and their Facebook fan pages (http://www.facebook.com/silentpartners & http://www.facebook.com/auctionvault) will open your eyes to the innovative and simple solutions that Silent Partners uses to transform the nightmare of fundraising into dreams of balancing budgets with a surplus for the future.
As its parent company, Auction Vault, Inc. further simplifies high-end and elite product selections for auctions at fundraising events with unique time-friendly offerings.
Special Olympics Orange County looks forward to Silent Partners working with them again in April 2010. In the past, their Executive Director, David Armandariz, applauded the quality and quantity of gifts plus travel destinations near and far. He said, "Scott Merrin and his staff know what they are doing and took care of everything from creating the auction catalog and designing the auction venue, to setting up and running the auction on the night of the event. " Attentive staff, friendly and professional, plus their auctioneer "raised a record amount of donations for us, a wonderful accomplishment during these challenging economic conditions."
As New York client Kate Fitzpatrick states, "The T.J. Martell Foundation really enjoys working with Silent Partners to raise money for cancer research through the silent auction at our Annual Awards gala. Silent Partners is a valuable resource for our limited staff, and we receive a terrific return on our investment."
National news on our future in Space is emphasized by Silent Partners' Auction Vault innovative Kennedy Space Center venture in Orlando, Florida.
"It's easier than you think to raise over $8,000," says President Scott Merrin advising future clients. "Take our Kennedy Space Center Experience for example. Offer this package in a 100-ticket drawing at $100 per ticket and you can raise $8,100. The trip costs only $1,900, and includes all of this: a 4-night stay at a Hyatt Place hotel; round trip airfare for two, and an Astronaut Training Experience. What an exciting combination of hands-on training and preparation for the rigors of spaceflight adventure!"
Also, with feet well on the ground, the results of South Bay Cities, California's The Wellness Community continues to resound with praises of Silent Partners abilities to renew hope to cancer patients in its future fundraising events.
Silent Partners is gaining momentum and invites you to join them. For further information please call toll free 877.4SILENT. Their earned testimonial tribute is listed at http://www.4SILENT.com.
###