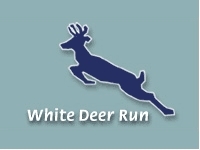 When we work well as a team, we provide better treatment to our patients.
Allenwood, PA (PRWEB) April 21, 2010
When Laure Rohrs Gargano began working at White Deer Run drug and alcohol rehabilitation program nearly two decades ago, she could never have predicted the effect that she would have on her staff.
With a recent promotion to Clinical Director of the facility and accolades from the members of her team, Gargano may be starting to see the fruits of her labor.
"She has done such a wonderful job inspiring us to work better as a team," says Amy Ruiz, Adolescent Supervisor for White Deer Run, on behalf of the facility's clinical supervisors. "She has worked hard for White Deer Run and devotes herself to doing all that she can to make this an exceptional facility."
Gargano has over 20 years of clinical experience working with the addicted population in a variety of levels of care. She began her career at White Deer Run as a counselor for several years until she went to work as the Utilization Review Department Supervisor, managing over 200 private and public contracts, serving a six state radius. In addition to her duties as Clinical Director, Gargano chairs the White Deer Run system-wide "Act 106" committee, which refers to the law that requires group health insurance plans to include coverage for addiction treatment. She also is a member of the Staff Advancement Recruitment and Retention Committee and Performance Improvement, Licensing and Accreditation Committee.
Gargano is actively involved in advocacy work in Harrisburg, PA namely working to preserve state budget dollars to assure access to treatment for the public sector, assuring commercial insurance compliance with Pennsylvania state statute relating to substance abuse treatment access and coverage, and ensuring the highest levels of patient confidentiality as outlined by Pennsylvania state regulation.
People Reaching Out for Advocacy for Individuals with Disabilities, also called PROA, recognized Gargano as 2009's Advocate of the Year.
To create a more comfortable, team-focused working environment, Gargano introduced her staff to the well-known "Fish Philosophy." This philosophy, developed by John Christensen, is a workplace management system with the central concept of creating an environment in which people are truly connected to their work, to their colleagues and to their customers.
First produced as a film, then spun-off into a series of books, the system was inspired by the observed work culture at Seattle's World Famous Pike Place Fish Market which, according to their website, was "a shop full of fishmongers spending their grueling, stinky, 12-hour shifts stocking, selling, and packing fish. Typically, it would be the last place you'd look for great customer service, but in this incredible work environment they use the fish philosophy… employees don't just fill orders, they fill people - with fun, friendliness, attentiveness, and enthusiasm."
"Through The Fish Philosophy, we are working at building stronger relationships with each other," says Ruiz. "We believe that as a result of us working more collaboratively, we have been able to inspire each other and our staff to work better, and this has resulted in measurable results."
"When we work well as a team, we provide better treatment to our patients," Gargano has said.
"Laure provides encouragement and support and acknowledges success," says Ruiz. "She let's people know when they are doing a good job. Even when things get busy, as they often do, she finds the time to acknowledge the positive. Thanks to Laure, coming to work is more enjoyable and this feeling spills over into everything we do, including helping our patients."
White Deer Run of Allenwood offers residential and inpatient detoxification and rehabilitation services to adolescents and adults struggling with addiction to drugs and alcohol. Specialty groups and services focus on issues such as the foundations of addiction, relapse prevention, co-occurring disorders, parenting, decision-making, coping skills, life skills development, the family disease of addiction, men's issues, women's issues, recovery planning, anger management and continuing care. For more information, call (877) 907-6237.
White Deer Run, Allenwood is a member of CRC Health Group, the most comprehensive network of specialized behavioral care services in the nation. CRC offers the largest array of personalized treatment options, allowing individuals, families, and professionals to choose the most appropriate treatment setting for their behavioral, addiction, weight management and therapeutic education needs. CRC is committed to making its services widely and easily available, while maintaining a passion for delivering advanced treatment. For over three decades, CRC programs have helped individuals and families reclaim and enrich their lives. For more information, visit http://www.crchealth.com.
###