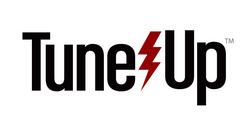 Windows Media Player users represent an amazing market opportunity and a very passionate music community that has been looking for just this kind of easy solution for a very common problem.
San Francisco (PRWEB) April 21, 2010
TuneUp Media, the company that fixes up your disorganized music library Automagicallytm, previously available only for iTunes, today announced the release of TuneUp for Windows Media Player (WMP). TuneUp now brings their one-click music-cleaning application to over 500 million WMP users around the world while adding new features to combine users' music libraries with their online lives via Facebook and Twitter. TuneUp for WMP is immediately available for download (http://www.tuneupmedia.com) and new social features will be available to all TuneUp users.
"By leveraging Facebook and Twitter and delivering TuneUp for Windows Media Player, we're clearly able to address a whole new universe of music lovers, especially in countries where iTunes in not the dominant player." said Gabriel Adiv, Founder and CEO of TuneUp. "Most digital music consumers have major organizational issues with their music libraries amassed over the years -- "Track 07s", Unknown Artists, Led Zeppelin and Jay-Z spelled five different ways, missing album cover art. We're addressing those issues one music library at a time. Windows Media Player users represent an amazing market opportunity and a very passionate music community that has been looking for just this kind of easy solution for a very common problem."
TuneUp recently passed over 1 million registered users, has cleaned more than 850 million individual tracks, and processes nearly 5 million songs every day. Through leveraging Gracenote's MusicID technology and database, TuneUp identifies songs through a multi-step recognition method that enables categorization, and organization of digital music to fill in missing information throughout a user's music library with just a click. Key features include:

New – Share Favorite Songs, Albums, and Artists on Facebook and Twitter!
Users can now share the music they love with their friends across Facebook and Twitter with TuneUp's new "Top 5" Feature.
New – Access Tuniverse Artist Information via the Web!
When users share their favorite artists or songs on Facebook or Twitter, friends can click on any link and they will be taken directly to that artist's Tuniver.se page. http://tuniver.se
One-Click Music Clean – Metadata and Cover Art
No more "Unknown artist", "Track 01", or missing cover art – all fixed with a single click. TuneUp even cleans spelling errors and reorganizes mislabeled tracks.
Explore the Tuniverse – Artist Information, Videos, and More On-Demand
Users are instantly given a world of information about the artist they are listening to right in their TuneUp sidebar. From music videos on YouTube to merchandise on ebay – Tuniverse has it all.
Personalized Upcoming Concerts – Never Miss a Show
TuneUp automatically analyzes users' entire music library and compares the tracks they have and the artists they love with upcoming concerts in the user's area.
TuneUp for both Windows Media Player and iTunes is immediately available for download at http://www.tuneupmedia.com/download.php. Users can download a trial version of TuneUp for free, or can choose annual or lifetime membership with unlimited song clean-ups and cover art. A lifetime Gold membership is only $29.95, or users can sign up at the annual rate of $19.95 per year.
About TuneUp Media
TuneUp Media are the music lovers behind the TuneUp Companion, a software plug-in that enhances the digital music experience. TuneUp automatically "cleans" mislabeled tracks in a user's library, finds missing cover art, and presents useful, fun and contextual information to users, including: concerts, music videos, news and more. The TuneUp companion is currently available for iTunes and Windows Media Player, with support for other major media players planned for the near future. Based in San Francisco, the company was founded in 2007 by Gabriel Adiv and Raza Zaidi.
###