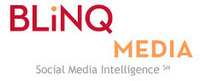 San Francisco, Calif. / Atlanta, Ga. (PRWEB) April 21, 2010
BLiNQ Media, a Social Engagement AdvertisingSM company and the pioneer of performance-driving CPSASM (Cost per Social ActionSM), announced today the beta version of BAM (BLiNQ Ad Manager), new technology designed to make it easy for big brands to deliver break-through results in social networks. The technology, built on the Facebook Ads API, provides sophisticated brand marketers and agencies with unprecedented targeting, performance and scale in Facebook social ad campaign management. An incremental preferred investment in BLiNQ Media by management, employees and advisors will sponsor ongoing platform innovation and development.
BLiNQ Media has official access to the Facebook Ads API. The Facebook Ads API allows developers to integrate into the Facebook Ads system and provide marketers with new solutions to manage Facebook campaigns. BAM leverages the Facebook Ads API to help brand marketers and agencies hyper-target, message and engage Facebook users using rich profile data (such as keywords and interests), driving social ad performance in new and innovative ways.
BAM is a full-featured solution that will facilitate the purchase, management, and optimization of Facebook ad campaigns. BAM delivers:

Campaign management (including bid modifications at any level for multiple campaigns, and performance assessment via data visualization of key performance indicators across multiple ads and campaigns)
Hyper-segmentation (including detail-level audience multi-variable testing and targeting, direct messaging, persona development and optimization metrics across campaign types)
Keywords (including insights by target audience such as market size sampling by keyword, keywords derived from suggestions and individual level, hyper-targeted tracking)
Reporting (including reliable and easy-to-understand data visualization for rapid processing of large data sets, direct reporting with insights into demographic, psychographic, and behavioral data, and accurate measurement)
BAM was created with years of insight from the team's search optimization and social media expertise to deliver agility and efficiency not previously available in social ad management. The BLiNQ Media team, composed of Ph.D.s, business leaders and experienced Internet marketing and social media experts, is led by Dave Williams, CEO, president and co-founder of BLiNQ Media, and prior co-founder of 360i, a leading search marketing and optimization company recently acquired by Dentsu.
"BLiNQ Media is all about helping big brands and agencies re-think how they use social networks in their media mix to maximize advertising performance. We are consistently proving to customers how the combination of strategy and technology can make it easy to deliver break-through results in social networks," said Williams. "BAM supports that vision. The additional capital investment will enable ongoing technology innovation and enhancements to further maximize social ad performance."
BAM was developed in Ruby on Rails, the open-source full-stack Web application that is optimized for rapid, sustainable programming productivity. BAM is immediately available as a private beta for select customers and will be used by the BLiNQ Media services team to maximize client campaigns.
BLiNQ Media recently received a preferred capital investment of $750,000 to further drive innovation and development of BAM and social ad technology tools. The investment was made by management, employees and advisors to the company and will ultimately benefit existing and new clients, as well as agency partners.
About BLiNQ Media
BLiNQ Media, a Social Engagement AdvertisingSM company headquartered in Atlanta, Georgia, makes it easy for big brands to deliver break-through results in social networks like Facebook. BLiNQ Media is pioneering CPSASM (Cost Per Social ActionSM) and Social Engagement Advertising to drive up social ad performance while keeping costs down.
BLiNQ Media fundamentally changes the way brands message, target and engage consumers in social networks with a strategy-based approach underpinning powerful media management technology, performance-based pricing and unparalleled quantitative analysis. BLiNQ Media's family of innovative and powerful technology solutions was created with the Facebook Ads API to enable rapid and scalable management and optimization of performance-based social media campaigns. BLiNQ Media is a member of Georgia Tech's Advanced Technology Development Center (ATDC). BLiNQ Media can be found on the Web at http://www.blinqmedia.com, as well as on Facebook and LinkedIn.
# # #