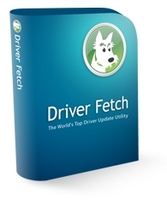 Victoria, B.C. (PRWEB) April 22, 2010
Quickly emerging as one of Canada's newest technology companies to watch, Blitware Technologies Inc., is pleased to announce the achievement of a milestone for its popular driver update software, Driver Fetch. In the month of March 2010, over 2 million computer users installed the utility software program, setting a new record for the company, and forging the course for future Blitware products.
Incorporated in late 2008, Blitware is a young software company that has produced four utility software applications since its inception. It's flagship product, PC Medkit, was launched in the consumer market to help computer users clean, repair, and optimize their PCs while their File Helper software application enables computer users to find and open previously inaccessible files that they had downloaded. Though the company's other software applications enjoyed strong consumer uptake, Driver Fetch is gaining the attention of the general computing population and experts alike. Designed to assist users in identifying and installing the drivers necessary to run hardware and peripheral devices, Driver Fetch is popular amongst those who expect the best in computer performance as well as those who install new hardware and peripherals. The program's ability to detect and access drivers even when a computer is not online or cannot access the Internet is unique in the industry and has gained the program significant praise from technology experts.
Riding the success of the Driver Fetch milestone achievement, Blitware is now taking the time to build its online community. Appointing an Online Community Liaison, Blitware is reaching out to its current and future customers through Twitter, Facebook, LinkedIn, and Flickr in an effort to make their corporate presence known and reach out to those computer users who need assistance with updating drivers, opening files, and optimizing their PCs. Blitware is hard at work on their newest product that promises to be another winner in the utility software sphere and is expected to be released in Summer 2010.
About Blitware
Blitware Technology Inc. is a small Canadian software developer headquartered in Victoria, BC, Canada. Blitware's mission is to take great software products to market and was founded by experienced veterans in the software space. Blitware released its first software product late in 2008, and has worked hard to bring its customers and partners the best possible utility software experience.
###