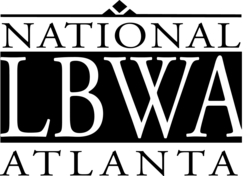 "In our current economic environment business owners must have a blue print for where to take their business. Our goal is to take the fear out of writing an effective business plan that can take them there", explained Zayra Fossé, NLBWA President
Atlanta, GA (PRWEB) April 23, 2010
Small business owners are struggling to stay afloat and may not survive in this economy. New entrepreneurs enter the market every day after becoming casualties of corporate downsizing. In either case, it is critical for today's business owners to have a solid business plan in order to make strategic decisions, grow the business, secure funding, or develop strategic alliance. However, many put off writing a business plan because they view it as a chore rather than a necessity.
Under the guidance of Ms. Manola Robison, CMC, Chair - Georgia Chapter of Institute of Management Consultants, with over 20 years of experience, participants will learn how to create a blue print for where to take their business and how to get there. The 3-week workshop uses a robust methodology and easy t-to-use worksheets that frees the entrepreneur of the fear and terror of writing a practical business plan.
Experts in the fields of Marketing, Public Relations, Finance, Accounting and Legal will share their knowledge and present topics every small business owner needs to consider. They'll provide answers to critical questions:

How do I prepare a situation analysis? competitive analysis? environmental scan?
How do create a realistic sales forecast?
What are the optimum marketing approaches within my budget?
What financing options are available to small business owners?
Participants will learn how to create a one-page business plan that creates alignment, accountability, and metrics. The result will be a business plan that helps participants remain focusd on obtaining the desired results for their business. In addition, participants receive the book "The One Page Business Plan" by Jim Horan and Tamara Monosoff and a CD with easy-to-use business plan templates. The workshops will be delivered in six consecutive Tuesdays beginning May 11, 2010 through May 25, 2010 from 6:00 p.m. – 8:30 p.m. and Saturday May 15th, 2010 from 8:15 am to 1:00 pm at the Offices of New York Life 5909 Peachtree Dunwoody Rd. Building D, Suite 1100 Atlanta, GA 30328 The cost is $125.00 for members and $225.00 for non-members (price includes membership).
###
The National Latina Business Women Association is a 501 (c) (3) non profit organization with a mission to promote develop and support the rapid growth of Latina business owners and professionals. The Atlanta Chapter was founded in 2008 and remains the only Latino organization of its kind in Atlanta. Membership is open to everyone regardless of race, sex, age or ethnic background.