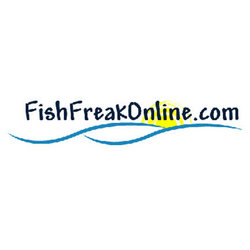 We love sponsoring the Bass tournament each year. It's great to meet local anglers and get involved in the local community. Even though we sell online, some of our earliest supporters and customers were our friends and neighbors
West Palm Beach, FL (PRWEB) April 22, 2010
FishFreakOnline.com, an online specialty fishing tackle store, is proud to announce that they will once again be a sponsor of the Lake Clarke Shores 3rd Annual Bass Fishing Tournament on Saturday, April 24, 2010 in the town of Lake Clarke Shores, Florida.
The Lake Clarke Shores bass fishing tournament has quickly grown in popularity due not only to the excellent fishing conditions, but to the family friendly atmosphere that has made it a favorite fishing competition for adults and teens. As a result, FishFreakOnline.com founder Rhonda Townsend found sponsoring the tournament to be a natural fit for her business.
"We love sponsoring the Bass tournament each year. It's great to meet local anglers and get involved in the local community. Even though we sell online, some of our earliest supporters and customers were our friends and neighbors," says Townsend.
"It's a great way for us to show off the latest fishing tackle that we have in stock and lets us get feedback from real fishermen as to what they like and want to see. We also get to hear from the next generation as more and more teens and young adults get involved and want the newest and best fishing tackle on the market. Plus, there are tons of cash prizes at stake. It's a fun and friendly day of competition."
FishFreakOnline.com sponsors several events in Florida throughout the year, where they showcase not only great fishing talent, but their large lines of bass fishing lures, fishing rods and fishing reels. This month's fishing tournament promises to be an exciting all day fishing event for experts and beginners alike.
About FishFreakOnline.com: FishFreakOnline.com started their online fishing tackle store with the goal of being one of the top fishing gear stores on the web today. In just a few years they've grown to include both freshwater fishing tackle, saltwater fishing tackle and specialty fishing gear. They are committed to providing their customers with the most trusted fishing brands as well as new innovative technologies at always low prices.
###