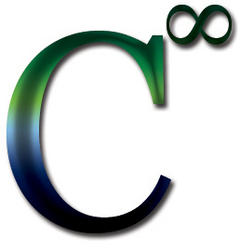 The Micro Revolutions Institute(SM) will continually brainstorm novel & sustainable "micro" mechanisms to benefit the Poor in the Developing World -- Feben Yohannes, Benefactor Advocate, Legacy Programs, Carbon Manna Unlimited
San Diego, CA (PRWEB) April 22, 2010
Carbon Manna Unlimited in San Diego, California, an international non-profit "micro" standards-setting organization, announced today the establishment of the "Micro" Revolutions Institute(SM), the world's first think tank to focus exclusively on developing novel, sustainable, open-source, low-cost and immediately implementable micro-economic, micro-financial and micro-ecological paradigms or mechanisms to benefit the Developing World.
Carbon Manna Unlimited is also very pleased to announce that Ms. Feben Yohannes has joined Carbon Manna as Benefactor Advocate, Legacy Programs.  "Feben will play a vital role in our 'Legacy' fund-raising campaign for the 'Micro' Revolutions Institute, which aims to raise US$ 1 million over the next year.  She brings to us a very unique set of skills in economic analysis, public relations and marketing, as well as an in depth knowledge of East Africa," remarked David Palella, Founder of Carbon Manna Unlimited.
By ideating and promulgating multiple open-source and revolutionary micro-paradigms, the Institute will enable economic micro-empowerment of "The Next 2+ Billion" at the Base of the Pyramid by, for example:
(1) Popularizing NON-debt-based, cell-phone-enabled "micro" financial instruments, such as Equity Manna(SM), which will allow the Poor to directly invest in micro-equity -- micronized stocks, ETFs, hard assets (gold) or other economic stores of value -- and, thus, control their own financial fate;
(2) Liberating children and women from religious oppression by developing cell-phone-based, remote micro-education or micro tele-education curricula;
(3) Disintermediating middlemen from economic processes by using existing cell-phone-based and low-cost mobile money transfer (MMT) systems;
(4) Providing advertiser-supported crop-price information free to poor farmers via SMS to eliminate gross price-discovery frictions;
(5) Increasing the use of broadcast SMS (short message service) to convey public health messages to the Poor where little or no TV or radio broadcasting capability exists, e.g., for notification of vaccine campaigns, and rewarding compliant families with cell-phone minutes or airtime -- another economic and non-inflatable store of value
(6) Encouraging global political recognition of the micro-property rights of the Poor, e.g., even in the case of their carbon footprints and offsets; and
(7) Advocating worldwide implementation of Carbon Manna Unlimited's existing sustainable micro innovations in the areas of Micro-PROFIT-Sharing, Micro-SAVINGS, and solar and forestry projects, as well as adoption of Carbon Manna Unlimited's Foreign Aid Micro Credit (FAMC) concept in the Developing World during times of national emergencies.
Ms. Yohannes commented, "Individuals wishing to augment their family's philanthropic legacy are invited to sponsor Carbon Manna's revolutionary and universally-applicable micro-paradigms, several of which represent a quantum leap in innovation compared to the first "micro" financial mechanism (micro-debt or micro loans), which won the 2006 Nobel Peace Prize and the U.S. Presidential Medal in 2009."
The "Micro" Revolutions Institute(SM) will also administer the "Micro Sustainability Prizes(SM)" competition -- the world's first truly open competition to encourage the invention of other sustainable and markets-based micro economic and micro-ecological mechanisms that directly benefit the Poor. Only a 1-page Executive Summary is needed to enter the competition. School children worldwide, in particular, are encouraged to participate, and anyone may enter, regardless of educational qualifications or socio-economic status. Reference:
http://www.prweb.com/releases/2010/01/prweb3459274.htm
Finally, Carbon Manna Unlimited is pleased to announce the filing of its 501(c)3 petition with the IRS on 16 March 2010, via the kind pro bono offices of the law firm of Latham & Watkins in San Diego. Our special thanks and appreciation go to Latham attorneys Ms. Nicole Baker, Mr. Div Gupta, and Ms. Kendra Archer (now retired).
About Carbon Manna Unlimited:
Carbon Manna Unlimited, a public charity, is a "micro" think-tank and international open-source standards-setting organization popularizing various universally-applicable, cell-phone-based, self-funding micro-economic paradigms such as the markets-based Carbon Micro-PROFIT-Sharing System (CMPSS) and the Reduced-fuel-expense Micro-SAVINGS Program. A pilot project that will utilize these concepts is now in the early planning stage in Kogelo, Kenya, the ancestral hometown of U.S. President Barack Obama. Reference:
http://www.marketwire.com/press-release/Carbon-Manna-Unlimited-1065919.html
For corporate social responsibility (CSR), philanthropic, sponsorship or collaborative opportunities with Carbon Manna Unlimited; or for speaker requests or celebrity inquiries; and to co-opt a sustainable and universally applicable micro-paradigm that can indeed quickly scale to benefit the "Next Billion" at the Base of the Pyramid, please contact:
David A. Palella
Founder
CARBON MANNA UNLIMITED
San Diego, California
tel: 858-793-0741
email: dpalella(at)san.rr(dot)com
http://www.linkedin.com/in/davidpalella
http://carbonmanna.blogspot.com
http://twitter.com/CarbonManna
http://www.linkedin.com/e/vgh/1794312/
###