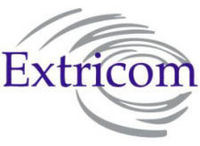 Our wireless system has to have the capability to quickly scale up to meet high end-user demand, but at the same time has to have 'set it and forget it' reliability and ease of use, and that's what has sold us on Extricom
New York, NY (PRWEB) April 22, 2010
The Glynn County School System, a 12,500-student school district headquartered in Brunswick, GA, has completed the latest phase of a multi-school rollout of Extricom wireless LAN (WLAN) with implementations at Golden Isles Elementary, the Risley Early College Academy, Jane Macon Middle School, and Glynn Middle School. The deployments will provide full performance, high-capacity wireless connectivity to make a virtual learning environment accessible to students and staff from anywhere on campus, as well as supporting 1-to-1 learning initiatives at selected institutions.
The Glynn County School System began deploying Extricom WLAN in 2006 after extensive research into the available wireless solutions in the K-12 marketplace. The initial deployment at Risley Middle School was funded with a "21st Century Learning Environments" grant from the Georgia Department of Education, and proved to be immediately successful.
From that beginning, wireless coverage has been extended to 11 of Glynn County's 17 schools, and all students at middle school level or above now enjoy wireless access. The system is designed to support approximately 5,000 users at densities of up to 25-30 laptops in a typical classroom, and Glynn County plans to extend wireless coverage to the remaining 6 schools over the next two years.
"For us, consistency and simplicity of deployment is key," stated Bob Schwartz, Glynn's Director of Information Technology Services. "Our wireless system has to have the capability to quickly scale up to meet high end-user demand, but at the same time has to have 'set it and forget it' reliability and ease of use, and that's what has sold us on Extricom over the course of the project."
"School principals don't hesitate to pick up the phone and let me know if problems crop up with technology, but since the project started, we've had no calls about the Extricom WLAN. In fact, one of our elementary school principals was so eager to have it deployed, she and the school's parents raised the funds for it themselves selling cookie dough. I wouldn't have a problem recommending it to any school district that wants a system-wide wireless solution."
Extricom leverages its unique, innovative Channel Blanket™ architecture to provide reliable, resilient network access and high performance for every user, making it well-suited for the K-12 environment. The Extricom Switch coordinates the densely spaced access points and eliminates the co-channel interference that reduces the performance of conventional WLAN systems. This architectural difference helps small IT departments quickly deploy and administer an enterprise-class system without requiring wireless expertise, extensive planning, or expensive certifications.
"The continued success that we've experienced at Glynn County says everything about the quality of the Extricom product line for our education customer base," declared Gideon Rottem, Extricom's CEO. "The Extricom solution easily supports the multiple requirements of the K-12 environment, but without the infrastructure complexity of competing big-name wireless systems. Given tight budget realities and the sheer size of the user base, schools are looking for a multi-purpose wireless system that maximizes flexibility, consistency, value, and ease of use above all else. Extricom WLAN, which has the industry's lowest total cost of ownership for an enterprise-class wireless solution, is a natural choice."
###