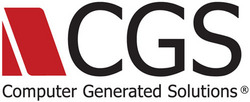 We are pleased to work with Vaughan officials to advance their email management and compliance capabilities
(Vocus) April 28, 2010
Computer Generated Solutions Inc. (CGS) announces that the city of Vaughan, Ontario (Canada) has implemented its Unlimited Mailbox™ email archiving and e-discovery solution (http://www.unlimitedmailbox.com) across its 1300-user city government operations. The new web-based, software-as-a-service solution provides advanced tools to archive, search, retrieve, backup, and recover email data across the entire system. These capabilities make it possible for the city to realize enhanced and consistent citywide practices for email system management and compliance. The system proactively manages electronic messaging data and enables efficient retrieval of information contained in email records to satisfy both internal and public information requests.
"We are pleased to work with Vaughan officials to advance their email management and compliance capabilities," noted Michael Wilding, Senior Vice President of Technology Solutions and Training. "Leveraging our extensive knowledge and experience in Canadian record compliance regulations, we are addressing the city's current and future needs with this leading-edge technology."
In addition to expediting information search and retrieval processes, Unlimited Mailbox provides the city with enhanced e-discovery capabilities that include audit trail records, built-in redaction, and classification tagging.
Of specific importance to the City of Vaughan, Unlimited Mailbox supports the application of established information access security policies and provides a detailed audit trail of all administrative activities. Audit trail records are created in a format compliant with regulations and standards for corporate and government email system records.
The Unlimited Mailbox software application is hosted by CGS at a data center near the City of Vaughan and works with the Microsoft® Exchange messaging software. This increasingly popular cloud-computing configuration significantly reduces the traditional hardware acquisition and management costs related to on-premise installations. The web-based Unlimited Mailbox solution combines the power and flexibility of advanced email archiving and e-discovery with the convenience and rapid deployment of cloud computing.
About the City of Vaughan
Vaughan, Ontario, Canada is a city in York Region north of Toronto, Ontario, Canada. With a population in excess of 238,000 (2006) and an area of 275 km2, Vaughan is one of the fastest growing municipalities in Canada. Vaughan is located in Southern Ontario and is part of the Greater Toronto Area. Its slogan is "The City above Toronto".
About CGS
For twenty-five years, CGS has enabled global enterprises, regional companies and government agencies to drive breakthrough performance through technology. With global delivery capabilities, expertise across leading platforms and deep experience in multiple industries, CGS has become the IT partner of choice for thousands of organizations worldwide. CGS delivers a wide array of proprietary and third-party business applications, technology and business services, outsourcing solutions and learning & communications platforms. Headquartered in New York City, CGS maintains a worldwide presence with 20 offices in North America, Europe and Asia. For more information please visit http://www.cgsinc.com.
For more information on the Unlimited Mailbox solution, please visit http://www.unlimitedmailbox.com.
Unlimited Mailbox™ is a trademark of Computer Generated Solutions, Inc.
Microsoft® is a registered trademark of Microsoft Corporation in the United States and/or other countries.
###