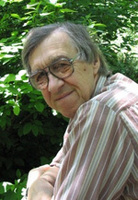 "This year's ISSSEEM conference will be of interest only to those who are going to die and want to know what they might do in the meantime to live a life of happiness and value." Dr. Charles T. Tart, President of ISSSEEM
Lafayette, CO (PRWEB) April 23, 2010
The International Society for the Study of Subtle Energies and Energy Medicine (ISSSEEM) is holding their 20th annual ISSSEEM conference, Evidence-based Spirituality for the 21st Century, June 25-29, 2010 at the Westin in Westminster, Colorado.
This ISSSEEM conference theme brings together the fascinating, the technical, the studies, the applications and the search for meaning and value in human life. Thought and action will be stimulated around the development of evidence-based, or at least evidence enriched spirituality that is effective and compatible with zmodern science. Essential science is called for to refine and integrate spiritual practices with scientific knowledge for the advancement of human happiness, psychological and bodily health, spiritual growth and beneficial life styles for oneself and others. For example, how can prayer healing and psychic healing be taught and used more widely and effectively? What's the best way to integrate these into the best of regular medicine? Do we survive bodily death in some form, as some mediumistic communications and reincarnation research suggest? How can we get better evidence for or against this idea, and if the evidence keeps piling up for it, what are implications for how we live our lives?
More information about the conference can be found at http://www.issseem.org/conference.cfm.
Conference attendance offers participants an erudite and enlightened educational roster of workshops, speakers, fellowship and a broad range of interesting and compelling exhibits. The bookstore traditionally stocks all books penned by the presenters and offers the opportunities to meet the authors and buy signed copies.
A full day of cutting edge scientific research will include a plenary session with Edwin May. Addresses and workshops will be given by Larry Dossey, Carol Bowman, Shinzen Young, Beverly Rubik, Rollin McCraty, Cyndi Dale, Terry Patten, Gilah Yelin Hirsch, Kenneth Cohen and many more.
ISSSEEM President, Charles T. Tart, Ph.D., is internationally known for research on transpersonal psychology and parapsychology. His 14 books include the two classics, Altered States of Consciousness and Transpersonal Psychologies. His latest book, The End of Materialism: How Evidence of the Paranormal is Bringing Science and Spirit Together, explores the scientific foundations of transpersonal psychology to show it is possible to be both a rigorous scientist and a spiritual seeker.
Larry Dossey, M.D., is a former physician of internal medicine and former Chief of Staff of Medical City Dallas Hospital. Dossey has lectured at medical schools and hospitals throughout the United States and abroad. He is the author of eleven books dealing with consciousness, spirituality, and healing, including the New York Times bestseller Healing Words: The Power of Prayer and the Practice of Medicine, and most recently The Power of Premonitions: How Knowing the Future Can Shape Our Lives. Dr. Dossey is the executive editor of the peer-reviewed journal EXPLORE: The Journal of Science and Healing. For more information, consult http://preview.tinyurl.com/y5rq5a5.
All are welcome to attend – practitioners, spiritualists, scientists and seekers. Experience the healing value of holistic community, networks, sharing circles and mentorship.
More information about the conference can be found at http://www.issseem.org/conference.cfm.
About ISSSEEM:
ISSSEEM, founded in 1989, has a mission to serve as an open forum for scientific and intuitive exploration of integrative healing, applied spirituality and the subtle realms. The International Society for the Study of Subtle Energies and Energy Medicine is a non-profit organization that promotes understanding, exploration, research and application of the energies of consciousness. For more information, go to http://www.issseem.org.
###