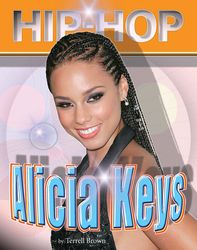 Teachers with classrooms full of students at different reading levels have begun to seek us out, most specifically for our high-interest books that relate mostly to popular culture topics
Philadelphia, Pa. (Vocus) April 23, 2010
Mason Crest Publishing and MetaMetrics®, developer of The Lexile Framework® for Reading, announce an agreement for MetaMetrics to provide Lexile® measures for many of the publisher's high-interest educational books. The two companies kicked off the text measurement project this February and to date are working together on 33 series of books representing over 500 titles. These are some of Mason Crest's most popular imprints, including titles from Dream Big: American Idol Superstars, Hip Hop, Major Competitive Reality Shows, Role Model Entertainers, The Making of a Monster: Vampires & Werewolves, Popular Culture: View Paparazzi, Popular Rock Superstars, Role Model Athletes, and Superstars of Professional Football.
Mason Crest has historically been revered for publishing books which are placed directly in school and public libraries across the country, but the company has expanded to curriculum-based books in recent years. This expansion has enabled Mason Crest to jump into the leveling arena.
"Teachers with classrooms full of students at different reading levels have begun to seek us out, most specifically for our high-interest books that relate mostly to popular culture topics," said Louis Cohen, Principal of Mason Crest. "We are responding to their needs by working with MetaMetrics to provide a powerful and proven tool for connecting readers with appropriate reading materials."
The high interest leveled books tend to be aimed at the lower reading levels in an attempt to get inexperienced readers to find enjoyment in books by targeting their interests in popular culture, celebrities and sports. As the demand to increase the readership level of America's students continues, Mason Crest is taking every step possible to bring high-interest, contemporary topics into the classroom.
"It is our pleasure to work with Mason Crest to ensure that these books support students in their development of critical reading skills," said MetaMetrics President Malbert Smith III, Ph.D. "We are pleased to welcome Mason Crest to the growing list of trade and textbook publishers who offer Lexile measures as a way to connect readers with books based on their abilities, interests and goals."
Recognized as the most widely adopted reading measure, Lexile measures are used at the school level in various capacities in all 50 states. Each year, more than half of U.S. students receive a Lexile measure from a reading assessment or program.
The Lexile Framework is an educational tool that connects readers with reading materials using a common metric called a Lexile measure. What makes the Lexile Framework unique, and what has led to its widespread adoption, is that it measures both reading ability and text complexity on the same developmental scale. When used together, Lexile reader measures and Lexile text measures allow educators, librarians and families to find books and other materials that meet and challenge a reader's unique ability, interests and goals. More than 115,000 books and 80 million articles have Lexile measures, and the number of resources with Lexile measures continues to grow.
For more information on the Lexile Framework, visit http://www.Lexile.com. For more information on Mason Crest, visit http://www.Masoncrest.com.
About Mason Crest
Mason Crest evolved in 2002 from some of the key people responsible for making Chelsea House Publishers one of the leading young adult and reference school and library publishers. Mason Crest is dedicated to providing the most unique upper elementary and young adult quality books available within the school and library marketplace. With each series Mason Crest obtains the most proficient & knowledgeable editors, advisors, senior consultants, major institutions, authors, agencies, and specialized "think tanks" to ensure the books meet the highest standards of excellence. Mason Crest is currently offering over 1,500 titles that reflect the company's dedication to quality. A complete list can be found online at http://www.masoncrest.com.
About MetaMetrics
MetaMetrics, an educational measurement and research organization, develops scientific measures of student achievement that link assessment with targeted instruction to improve learning. The organization's renowned psychometric team created the widely adopted Lexile Framework for Reading (http://www.Lexile.com); El Sistema Lexile para Leer, the Spanish-language version of the reading framework; The Quantile Framework® for Mathematics (http://www.Quantiles.com); and The Lexile Framework for Writing. In addition to licensing Lexile and Quantile® measures to state departments of education, testing and instructional companies, and publishers, MetaMetrics offers professional development, resource measurement and customized consulting services.
# # #