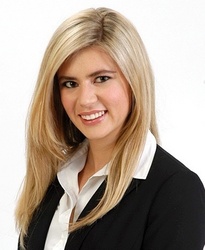 Be the change you want to see in the world
San Jose, CA (Vocus) April 22, 2010
This Earth Day EcoBold is taking matters into their own hands. If they can get 1 million subscribers in the next month they'll plant 1 million trees this year.
EcoBold.com founder, Steffany Boldrini, an advocate for green, sustainable, and safe products and says "Our goal is to change the way that products are manufactured all over the world. With so many toxic and harmful chemicals entering our homes through our shopping, they're not only polluting our planet, but also our health. We know that there IS better way. There are so many companies making good products with a small budget that we wonder why big companies with big budgets aren't doing the same. With each and every one of you knowing about and buying from these small companies, the big brothers will start to pay attention to what they're manufacturing and then we'll begin to see some change."
When you subscribe you'll start to receive coupons from these small companies so that these products are more affordable and easier to make into your home. EcoBold wants all conventional products to be green and safe one day, but can't do it without your support.
At EcoBold they're living and breathing by Gandhi's quote: "Be the change you want to see in the world". Are you?
Please subscribe at http://www.EcoBold.com
About EcoBold:
Ecobold.com CEO, Steffany Boldrini, was born and raised in a small ranch in Brazil, her mom raised her and her 2 sisters under true "green" standards. As kids they were always eating fresh fruits, recycling, composting, playing in the mud and picking up trash around the forest that was left behind by others. But not everything was always green in her mind, one of the things she always wanted was to live in the city and have a doorbell and a house number just like all her school friends! Today she understands that her childhood has prepared her to help in bringing global awareness towards taking care of our environment. She is a huge advocate for creating new manufacturing standards for products that should never harm our planet or our health. http://www.EcoBold.com
# # #