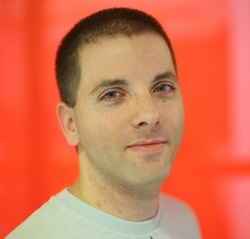 New York (PRWEB) April 23, 2010
Jonathan Kish, who was courted by large agencies and creative boutiques for European regional roles, has decided to join MRM Worldwide in the new position of EVP, Director of Strategy, East Region, which is comprised of agency offices in New York, Princeton, N.J., and Detroit, effective immediately.
At MRM, Kish is leading a team of 20 strategists working across all accounts, including General Motors, Diageo, ExxonMobil, the U.S. Army and Nikon. He joins the agency just three months after it won digital and direct duties in the U.S. for The Home Depot.
A former professional cellist who has performed throughout Europe, Kish was most recently Group VP of Strategy at McCann Erickson in Tel Aviv, which he joined in 2002. His team of 20 helped the agency dominate local awards shows for the past six years, winning upwards of 30 Effies, more than half of which were Grand or Gold.
Kish has worked on accounts for some of Israel's largest companies as well as some of its leading global brands, including Leumi Bank, El Al Airlines, Microsoft, Volvo, Yoplait and Axe. He also has deep experience in new business, successfully leading pitches to win business from Unilever and Red Bull, among others.
As part of his role as Group VP Strategy at McCann Israel, Kish established the digital strategy discipline for McCann Digital and its clients. For his efforts, McCann awarded him a special prize in 2007 for developing breakthrough digital strategy methodologies. That same year, Israel's leading business daily, The Marker, named him one of the country's 40 most promising executives.
Corey Mitchell, Managing Director of MRM's New York office since 2008, said Kish's array of experiences and skills in devising business strategies and brand-building programs in multiple disciplines distinguished him from other candidates he interviewed.
"Jonathan is an extremely unique talent for the U.S. market, and he stood out among the strategic leaders of our industry globally," Mitchell said. "His accomplished track record from the business and marketing consulting profession, brand planning and most important, digital strategy, matches exactly the experiences and skills to whom we wanted to entrust our strategic leadership. He is a brilliant thinker and someone you want to spend time with. A phenomenal addition to the impressive array of leading talent we've assembled and continue to attract."
Kish is the latest in a string of new hires that joined MRM New York throughout 2009, the most recent being EVP, General Manager, Brand Leadership and Operations Marc Fleishhacker, who started in January 2010.
Kish holds an MBA from UC Berkeley's Haas School of Business. His early professional experience includes several years in management consulting for companies in sectors such as, semiconductors, IT, apparel, and military defense.
MRM Worldwide is a top-five digital and direct agency that builds Customer Utility™--a measure of content and context in the service of the brand—to attract, engage, acquire and retain customers and business decision makers, resulting in greater return on marketing investment for our clients. MRM's suite of offerings includes brand leadership, strategic services, relationship marketing, design, measurement and analytics, platforms/applications, mobile, media planning and buying, SEO/SEM, and offshore production asset and distribution through its subsidiary, MRM Supply. The agency has 33 offices in 31 countries and counts Johnson & Johnson, General Mills, The Home Depot, iShares, Microsoft, Intel, MasterCard, Verizon, General Motors, Wells Fargo, Kraft and Nestlé among its clients. For more information, visit http://www.mrmworldwide.com.
###