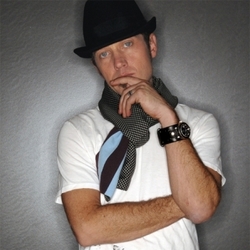 It is a special moment in time when you realize the unique opportunity you have to work together with others and accomplish something significant
Grand Prairie, TX (Vocus) April 22, 2010
On Saturday, May 1 "End Summer Hunger," a full-day family festival and concert benefiting Dallas and the world, will feature music by Grammy-Award winners Toby Mac and Casting Crowns along with several other popular music groups. Additionally, Dallas Cowboys' Chad Henning, a three-time Super Bowl winner, will deliver a keynote address, and Texas Rangers' Josh Hamilton will make a special appearance. "End Summer Hunger" is sponsored by TWENTY TEN MISSION and will be held at Quick Trip Park in Grand Prairie, TX; pre-event festivities will begin at 2:30 PM, and the event will close at 10:30 PM.
Attendees are asked to put money and food where their hearts are to benefit several Dallas-based groups that regularly reach out to those in need. In addition to paying admission that starts at $20, concert goers are asked to contribute two non-perishable food items to help the cause. Tickets are available at http://www.twentytenmission.org, Ticket Masters, ITickets, and Ticketweb. For more information to attend and/or to get involved with TWENTY TEN MISSION, call 479-426-7851.
Summer hunger is a phenomenon which affects millions of school children, who during the school year eat free or low-cost breakfasts and lunches. In Dallas-Fort Worth—home of the third wealthiest zip codes in Texas—no less than 300,000 school children will go hungry in nearby communities such as East Dallas. And, the problem only worsens in the summer months, when programs that offer children free or low-cost breakfasts and lunches from their school cafeterias end along with classes.
"It is a special moment in time when you realize the unique opportunity you have to work together with others and accomplish something significant," says Denny Nooner, founder and CEO of TWENTY TEN MISSION. Nooner likens "End Summer Hunger" to a faith-based Live-Aid concert featuring performances by some of the best alternative music groups. TWENTY TEN MISSION is designed help victims of poverty and other injustices by connecting them to people and resources, not only in Texas, but also in nine other partnering communities around the U.S. and the world.
Net proceeds and food donations from "End Summer Hunger" will support the ongoing work of Dallas Justice Revival, Triple Play Ministries, Vernon Wells Perfect 10 Foundation and many others organizations providing relief in the Dallas area.
"It's about organizing resources and working together in order to accomplish sustainable growth," explains Nooner. His TWENTY TEN organization fosters critical relationships with NGOs in the U.S. and abroad that ensure donations go where they are supposed to. "This is a tipping point in history to funnel money in a more efficient manner," he says.
Gospel for Asia's President KP Yohannan will also speak at the benefit concert, and Greater Dallas Justice Revival, a thousand church interdenominational network, has come alongside to help coordinate the humanitarian aid effort, among several groups working with the Texas Hunger Initiative. On May 2, Greater Dallas Justice Revival will continue its outreach to DFW school children when volunteers participate in the "Adopt-a-School" program.
Randy Skinner, director of Greater Dallas Justice Revival, sums up the purpose of "End Summer Hunger." "People think they need to take a trip overseas to make a difference, but there are so many children who need help that are only a zip code away."
For select interviews with Denny Nooner and "End Summer Hunger" artists and speakers, media should contact Gregg Wooding of I AM PR Services at 972-567-7660/ gregg(at)iampronline(dot)com and Lynn Scarborough of EmPowerCom.Us at 469-951-7051/ lynn4media(at)gmail(dot)com
For more information about TWENTY TEN, visit online at http://www.twentytenmission.org.
For more information about Dallas Justice Revival and FEED 3 programs, visit http://www.dallasjusticerevival.com.
# # #