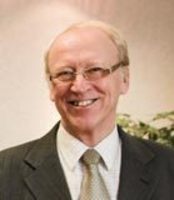 (PRWeb UK) April 26, 2010
Now in its tenth year, EBACE is located in state-of-the-art Geneva PALEXPO and brings together business leaders, government officials, manufacturers, corporate aviation department personnel and all manner of people involved in nearly all aspects of business aviation.
Equiom's market leading Flymann service is at the forefront of aircraft registration and aircraft management in the Isle of Man. Their services include Aircraft Registration, Management and Administration and Corporate Services, allowing owners and operators to take advantage of the Island's highly advantageous tax regime and beneficial VAT arrangements.
Since the establishment of the Isle of Man Aircraft Registry in 2007 the Isle of Man has become the jurisdiction and register of choice for the registration and management of business jets, private jets and helicopters.
The Flymann team will be happy to discuss their aircraft registration services and the benefit of corporate ownership solutions. To make an appointment please email John Hills johnhills (at) equiom (dot) im or just drop by Stand 166, Hall 6.
To find out more about Flymann and Equiom + 44 1 624 699000 or email flymann (at) equiom (dot) im
###