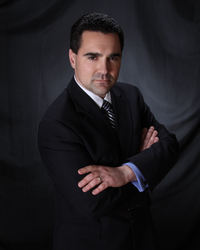 Exeter, NH (PRWEB) April 26, 2010
Ryan Russman, an Exeter, NH attorney, announced this week that he is now one of very few U.S. attorneys to become Board Certified in DWI Defense Law by the National College for DUI Defense -- the only organization accredited by the American Bar Association in this legal specialty.
Attaining certification involves a rigorous process that aims to identify the most skilled and experienced DWI defense attorneys in the nation by examining their trial experience, ongoing education and colleague references.
Attorney Russman has become Board Certified in DWI Defense Law by having been lead council on more than 20 DWI trials and an additional 40 contested cases that involved the collection of evidence for hearings or motions. Attorney Russman was deemed extremely qualified and capable, with more than 12 years litigating on behalf of clients.
Additionally, Attorney Russman was required to have completed more than 36 hours of college-approved education in the field of DWI defense law within the past three years. Numerous references from attorneys and judges were examined to validate his skill and knowledge.
The certification process concluded with a series of challenging written and oral examinations, which required him to demonstrate his extensive knowledge in substantive, procedural and scientific areas, as well as evidentiary and constitutional issues pertaining to DWI defense.
Attorney Russman heads up Russman Law Offices in Exeter, which, aside from DWI cases, handles a wide range of criminal and personal injury cases as well as motor vehicle offenses.
About Attorney Ryan Russman
Attorney Ryan Russman has dedicated his career to fighting for the rights of New Hampshire citizens. He is the author of two books; New Hampshire DWI Defense, an instruction manual for other attorneys on how to manage NH DWI cases, and The DWI Book, a complete guide to helping citizens learn their rights under New Hampshire DWI/DUI laws. He has been quoted widely by New Hampshire and Massachusetts media regarding DWI statutes and cases
While his practice encompasses other aspects of criminal law, personal injury and motor vehicle offenses, he's best known for his work defending those arrested on DWI charges. He has dedicated his time to training and educating himself in various aspects of the New Hampshire legal system in order to protect his DWI clients. In addition to completing the National College for DUI Defense training at Harvard Law School and becoming a certified Evidentiary Breath Technician on the Intoxylizer 5000, he has completed more than 20 additional training courses that are directly relevant to defending DWI cases. Attorney Russman received his J.D. from Suffolk University in Boston.
###