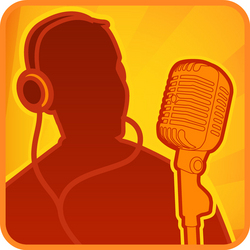 Live Announcer, Tony Pasquale, returns for a fourth year!
Louisville, KY (PRWEB) April 23, 2010
Voice actor Tony Pasquale will perform for over 15,000 high school students and advisors when he returns for his fourth consecutive year as the announcer for DECA's International Career Development Conference at the Kentucky Exposition Center's Freedom Hall in Louisville from April 24-27, 2010.
DECA is an international association of high school and college students studying marketing, management and entrepreneurship in business, finance, hospitality and marketing sales and service. Highlights of this year's four-day conference include a fashion show sponsored by the Fashion Institute of Design & Merchandising (FIDM) and a concert by country music superstars Lady Antebellum, recent winner of five 2010 Academy of Country Music Awards including Vocal Group of the Year.
"We're so pleased to have Tony back with us for a fourth year," said Jane Anderson, Vice President of PDC Productions. "He's a great announcer, takes excellent direction, and is fun to work with as well."
Pasquale has been a voice actor and live announcer for over 10 years, and specializes in creating entertainment synergy for events with both pre-recorded and live announcing.
"Many event planners may not realize that you can add impact to a program by using the same voice for both pre-recorded and live announcing," said Pasquale. "Owning my own recording studio allows me to provide both services for events and it's an economical choice for many event planners."
Pasquale's energetic and unique delivery style has made him a popular choice as an emcee, announcer and host for numerous events nationwide. His clients represent a variety of industries, including retail, legal, education, consulting, entertainment and creative services.
His full production recording studio provides audio production, script writing/consulting and media development services. Pasquale has produced live events in over 30 states as well as internationally. In addition to live event announcing, hosting and production, he provides high-quality in-demand voice over services including phone messaging, radio and promotional ads, television, workshop narration and business presentations.
Pasquale has performed live and as voice talent for a number of national brands, including the NBA, UPS, BP, The U.S. Air Force, The Colbert Report, Pedigree and Courtyard by Marriott.
For more information, visit http://www.TonyVO.com or call 1-877-73-VOICE.
# # #