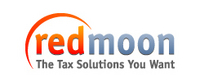 Over the past 30 years, I have had the pleasure of working with great clients and fantastic colleagues and I want to verbalize some of my experiences
Sarasota, Florida (Vocus) April 26, 2010
Red Moon Solutions, a leading provider of specialty tax software solutions, announced "From the Desk of Jim Shedivy", a blog written by the Red Moon CEO and designed to give business leaders the information they want.
The blog covers tax and business industry news, commentary and Shedivy's own experiences from over two decades of leadership with organizations such as Arthur Andersen. Sought after for advice, commentary and leadership by clients and colleagues alike, Shedivy now shares thoughts on topics affecting today's business leaders.
"Over the past 30 years, I have had the pleasure of working with great clients and fantastic colleagues and I want to verbalize some of my experiences," states Shedivy. "My goal is to give business leaders useful information they can use now, thoughts that pique their interest and ideas that may ignite them to make a positive change in how they operate. I also hope that business leaders are inspired enough to respond with their thoughts and ideas – making this an even better blog." To learn more, visit Jim Shedivy's blog at: http://blog.redmoonsolutions.com
About Red Moon Solutions
Red Moon Solutions offers a wide variety of tax technology services and solutions such as Fixed Assets Manager, AuditRoom, eTaxCalendar, Like-Kind Exchange Matching, and Section 382 Built-In Gain Solution. Red Moon empowers tax professionals with the solutions they want.
Built to support the tax practice of one of the largest U.S. accounting firms, Red Moon's software is flexible, able to provide solutions to Fortune 500 companies and small businesses alike. With completely customizable and scalable options, Red Moon's client-based software excels in the marketplace. Experience it today: http://www.redmoonsolutions.com.
Red Moon Solutions, LLC
Live Oak Office Center
2201 Cantu Court
Suite 118
Sarasota, FL 34232
http://www.redmoonsolutions.com/
Contact: Stacy Shedivy
Red Moon Solutions LLC
800.224.1260
http://www.redmoonsolutions.com/about-us/contact/
###