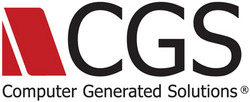 We are extremely pleased to welcome Mr. O'Malley to the CGS team
(Vocus) April 28, 2010
Computer Generated Solutions Inc. (CGS) has added prominent outsourcing services veteran Robert O'Malley to manage its Contact Center Solutions sales across Europe. The move comes in response to a considerable shift in demand from British and other Western European-based businesses for more manageable and value-added outsourced service options. From his base in The UK, O'Malley will offer European companies the opportunity to advance their outsourced programs through the use of CGS contact centers in Romania.
"We are extremely pleased to welcome Mr. O'Malley to the CGS team", noted Warren Lewis, SVP of Contact Center Solutions at CGS. "Rob's nearly two decades of experience in the outsourced call center industry and his innovative approach to addressing complex customer challenges has made him a recognized leader in the European market. We look forward to his help in accelerating our already fast growth in Europe."
There has been a growing shift in outsourcing from Asia and Africa to Eastern Europe as a result of changing client requirements for greater control and closer, more manageable locations. Working with CGS enables companies to centralize call center operations in Europe where they can benefit from common languages, standards of education, and work ethic. With offices in both Bucharest and Brasov, CGS offers high-quality, cost-effective, and redundant services, conveniently located for any European company. With modern, technologically-advanced centers and dedicated, career-oriented agents, the Romanian centers have experienced a tenfold growth in the past two years.
"While low cost destinations such as India and the Philippines still have a role to play in some areas of transactional call center activity, the driver for offshoring is no longer about price", commented O'Malley. "European companies are increasingly looking at nearshore destinations for the superior control, quality, and collaboration they offer. I look forward to helping these companies leverage all of the advantages that CGS has to offer."
During the 1990's, O'Malley worked with contact center services companies Sitel and Teleperformance. He has spent the past ten years working for Philippine outsourcers and serves as Chairman of the not-for-profit trade body British Philippine Outsourcing Council.
With operations in both North America and Europe, CGS was recognized by industry analyst IDC in 2009 as a leader in Worldwide Contact Center Services based on an overall consideration of revenue, thought leadership, innovation, and potential. With 5 global locations, 2500 customer service agents and support in 18 languages, CGS Contact Center Solutions deliver value that goes "Beyond the KPIs" to reengineer, supplement, or completely manage customer support services for virtually any size company or government agency. CGS contact center services comprise inbound customer service, help desk, and order fulfillment; outbound sales and marketing, telemarketing, and customer retention; and outsourcing of accounting, collections, sourcing and procurement business processes.
About CGS
For twenty-five years, CGS has enabled global enterprises, regional companies and government agencies to drive breakthrough performance through technology. With global delivery capabilities, expertise across leading platforms and deep experience in multiple industries, CGS has become the IT partner of choice for thousands of organizations worldwide. CGS delivers a wide array of proprietary and third-party business applications, technology and business services, outsourcing solutions and learning & communications platforms. Headquartered in New York City, CGS maintains a worldwide presence with 20 offices in North America, Europe and Asia. For more information please visit http://www.cgsinc.com.
###