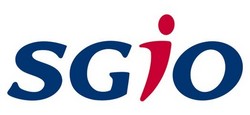 (PRWEB) April 24, 2010
SGIO Car Insurance has already inspected more than 5,000 vehicles as a result of the hail storms that hit Perth last month.
SGIO Insurance Operations Manager Sandra Robinson said over one third of the vehicles inspected so far had been assessed as total losses as a result of the hail damage.
'Although a significant number of vehicles inspected have been total losses our aim is to make the process as simple as possible for customers once they have lodged a claim,' Mrs Robinson said.
'All bookings are being co-ordinated by our claims team using a priority system based on the severity of the damage with the aim of getting customers back on the road as quickly as possible.'
Mrs Robinson said that a number of emergency inspection centres had been operating around the city and vehicles were also being assessed at the permanent SGIO Balcatta assessment centre.
'SGIO has assessors on site - including many employees who are here from interstate - to manage the next steps in the repair or settlement process,' she said.
'There's no need for Customers to run around and get repair quotes themselves. We are contacting them and booking them in to visit us at the assessing centre,' she said.
SGIO Car Insurance is also helping motorists get back on the road quickly by utilising the latest repair technology, including Paintless Dent Repair, which uses specialist tools to remove dents rather the traditional panel beat and re-spray method.
Mrs Robinson said that there were also many home assessors in the field, prioritising customers' homes that were most severely impacted by the storm.
'Many of the claims have been allocated to builders, glaziers and other suppliers with allocation being prioritised according to the extent of the damage,' she said.
More than 17,000 SGIO motor and home claims have been lodged so far as a result of the hail storm. To make a claim, SGIO customers should phone the SGIO Storm Hotline on 1300 730 314.
About SGIO
SGIO is a leading insurance provider, offering car insurance quotes, home insurance, motorcycle insurance, travel insurance, business insurance, boat insurance, health insurance and caravan insurance in Western Australia.
###