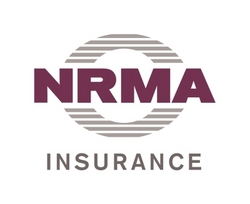 Running late not only makes us stressed but can tempt us to try and save time by ignoring the rules when we drop off or pick up our kids at school
(PRWEB) April 24, 2010
Nearly a third of Queensland parents admit they get stressed out by school drop-offs and pick-ups, according to research by Queensland Car Insurance provider NRMA Insurance*.
With all Queensland students back into the swing of Term 2, the insurer is urging parents and carers who drive children to and from school to allow plenty of time and to follow parking, drop-off and pick-up rules.
One in five Queensland parents admitted to ignoring the parking and traffic rules at their school and one in four confessed to running late at least once in the month prior to the research.
NRMA Car Insurance Corporate Affairs Manager Sue Hawkins said families with school age kids led busy lives, which could sometimes mean being stretched for time and feeling frazzled.
'Running late not only makes us stressed but can tempt us to try and save time by ignoring the rules when we drop off or pick up our kids at school,' she said.
'We need to keep in mind that parking and traffic flow rules are in place at schools to help keep kids safe. Their safety should always come ahead of our convenience.'
Many parents pointed the finger, with two-thirds claiming they felt stressed by how other parents behaved at the wheel around their school. Top complaints included speeding, double parking, blocking traffic and illegal u-turns.
'Schools have to cater for a lot more children being transported by car than they did a generation ago, so we'd encourage all parents to do their bit by obeying the rules and staying calm,' Ms Hawkins said.
NRMA Car Insurance offers these tips for safer and less stressful school drop-offs and pick-ups:

Always obey any parking and traffic flow instructions in and around your school;
Try and leave home early to avoid the peak school drop-off and collection time;
Consider car pooling with other parents to avoid doing the school run five days a week;
If you have time, park away from the school and walk with your child;
If caught in congestion around your school, take a deep breath and relax - getting frustrated can affect your ability to concentrate on the road.
*Based on a survey of more than 2500 Australian drivers by Pure Profile Research for NRMA Insurance, October 2009
NRMA Insurance QLD is a leading insurance provider, offering car insurance quotes, home insurance, motorcycle insurance, travel insurance, business insurance, boat insurance, health insurance and caravan insurance in Queensland.
# # #