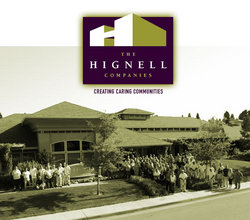 "the areas of potential growth in our region are the Bay Area, Redding, and the Sacramento Valley. We're definitely excited to now have an office in Sacramento."
Chico, CA (PRWEB) April 26, 2010
The Hignell Companies announce the new expansion of their property management services into the Sacramento Valley. "The way we see it," says Greg Wietbrock, Vice President of Property Management for The Hignell Companies, "the areas of potential growth in our region are the Bay Area, Redding, and the Sacramento Valley. We're definitely excited to now have an office in Sacramento."
Centrally located in downtown Sacramento, this new office acts as a satellite to the company headquarters in Chico and features both conference and media rooms. The Hignell Companies have employed Rick Love to head up this office and to focus on sales and marketing in order to develop a company presence in the area. Love aims to network with boards of directors of homeowners' associations and both residential and commercial property owners to grow the roots of The Hignell Companies' property management business deep into the Sacramento Valley.
This new office originally opened to help The Hignell Companies manage a community association in Fair Oaks, but quickly expanded to also include managing the rental of single-family homes. The Hignell Companies hope that this Sacramento satellite office eventually develops into a fully operational property management office with a staff size similar to that of the current company headquarters.
For over sixty years and with the highest standards of excellence and integrity, The Hignell Companies have served Northern California in the areas of residential and commercial property management; homeowner association management; brokerage; and professional services including painting, cleaning, construction, and maintenance. Deeply committed to the purpose of "Creating Caring Communities that Transform Lives," The Hignell Companies continue to pioneer creative and lasting paths to success in these areas of service. With their new expansion into the Sacramento Valley, The Hignell Companies once again prove the depth of their commitment to serving with excellence the people and businesses of Northern California.
For further information, please visit http://www.hignell.com or call (530) 894-0404.
###