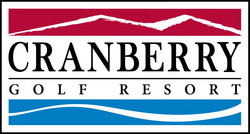 "I am so pleased that Cranberry Golf Resort is able to help the people of Haiti." Larry Law
Collingwood, ON (PRWEB) April 26, 2010
Set against the panoramic backdrop of Blue Mountain and Georgian Bay, Collingwood hotel the Cranberry Golf Resort is a world-renowned, 750 acre year-round vacation destination. Never taking for granted their good fortune to live and work in such a spectacular location, the staff at Cranberry Golf Resort opened its doors on February 6, 2010 to help World Vision and the Salvation Army with their quests to help the thousands of earthquake victims from Haiti.
With only a few days to prepare to ensure they took advantage of the government program to match funds raised for Haiti relief by February 12, 2010, the staff and many volunteers rose to the occasion at the Blue Mountain Conference Center and organized an evening featuring 10 live bands and a myriad of silent and live auction prizes.
"We'd like to thank Nancy Ludlow, sketch portrait artist, Chef Ron Lumsden from Black Opal Catering for his Chef for a Day prize, 4 men 4 Hire (McIntyre Brothers, Gas King and CMC Contracting) and Interval International (1 week world wide), for their generous donations to our Live Auction," stated Susan McIntyre, Director of Sales. "Also thanks to all the companies in the Georgian Triangle who helped support our fundraiser with a donation for our Silent Auction."
Cranberry Golf Resort, a leader of hotels in Collingwood, through the generosity of the community, raised over $5800. Owner of Cranberry Golf Resort, Larry Law has matched the funds raised bringing the total to $11,600. With government matching funds, a grand total of $23,200 will be shared between World Vision and Salvation Army.
"I am so pleased that Cranberry Golf Resort is able to help the people of Haiti. We here at Cranberry support many worthwhile causes locally and it was wonderful to see everyone come together so quickly to put this fundraiser together. I am very proud to be able to match the monies raised from the February 6th event," states Larry Law.
Cranberry Golf Resort offers many versatile packages featuring activities available at the Collingwood hotel such as Blue Mountain golf packages Ontario, spa, ski and seasonal packages to rejuvenate, celebrate to escape. Learn more about the Cranberry Golf Resort at http://www.thecranberryresort.com
About The Cranberry Golf Resort:
Set against the panoramic backdrop of Blue Mountain and the beautiful waters of Georgian Bay, Cranberry Golf Resort is a world-renowned, 750 acre year-round vacation destination. Accommodations include traditional hotel rooms as well as waterfront condos & suites, Club Cranberry Condo Suites and Fairway Townhomes designed for families or larger groups. Award winning Cranberry Golf Course is Canada's first Audubon Society certified golf course. Guests can enjoy swimming, tennis, mountain bike tours, fitness programs, children's playground or a visit to the Spa at Cranberry. Winter activities include groomed cross country ski trails, snowshoeing and snowmobiling. The marina and yacht club offer full services for boaters on the shores of Georgian Bay. Both fine and more casual dining is offered at the resort and 10,000 sq. ft. of indoor conference facilities as well as a variety of outdoor venues for meetings and events complete this world-class hotel complex.
###