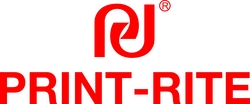 (PRWEB) April 25, 2010
As Hewlett-Packard announced a few days ago, an agreement has been reached between HP and Print-Rite Holdings Ltd., under which Print-Rite has committed to preventing unauthorized shipment of compatible HP 02 inkjet cartridges into the U.S. and several other countries in which HP has patents on the HP 02s, specifically the United Kingdom, Germany, France, Japan, Korea, India, Australia, Mexico, and Brazil. Apart from those countries, the agreement will have no effect upon Print-Rite's sales of HP 02 compatible inkjet cartridges.
Print-Rite is also pleased to have reached this agreement. We want to clarify, however, that Print-Rite has always fully adhered to a self-imposed policy of not shipping HP 02 compatibles into the U.S. It was only because some unknown third party apparently did ship Print-Rite's compatible HP 02s into the U.S. without our knowledge or consent, that it became necessary to address this issue, and the agreement was reached through brief and entirely amicable discussions.
This agreement formalizes Print-Rite's long standing policy of supporting intellectual property rights, and preserves the respectful relationship that exists between HP and Print-Rite by establishing a basis upon which the two companies can work together to assure compliance by third parties.
For more information, please email us.
# # #