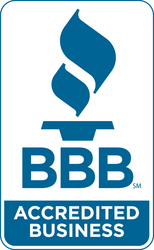 We are truly proud that the Better Business Bureau recognizes the hard work we have put forth to ensure our clients are being cared for with our products and services
South Haven, MI (PRWEB) April 27, 2010
Service Protection Advisors first publically announced its month-to-month program in October of 2009. Now, Service Protection Advisors has been recognized by the Better Business Bureau as a new member and an accredited business.
Recognizing the great success of the program and benefit to consumers of extended warranties and auto service contracts, Service Protection Advisors' insurer and administrator have launched these valuable programs to other suppliers. Now, other agents and resellers can allow their customers to take advantage of this month-to-month program as well.
An article was released on October 21, 2009 regarding this program offered by Service Protection Advisors noting that, savvy consumers were beginning to realize that an auto warranty, auto service contract and extended warranty purchased for a used car or truck, pre-paid through 12-, 18- or even 24-month interest free financing is an opportunity to be left exposed to the administrator's or selling agent's insolvency or bankruptcy, like one reported on the St. Louis Dispatch site last this month.
The new month-to-month programs, also called a lease, now being offered by Service Protection Advisors allow the consumers not only to lower the monthly payment dramatically, but nearly eliminate the exposure to an insolvency of the companies providing and selling the coverage, by only paying for the coverage as it is offered and not paying ahead of the coverage period. This was the case when U.S. Fidelis filed for bankruptcy and stopped providing refunds.
Jeff Birmes, President of Service Protection Advisors said, "We are truly proud that the Better Business Bureau recognizes the hard work we have put forth to ensure our clients are being cared for with our products and services". Birmes went on to say, "to our knowledge, Service Protection Advisors is the only known provider offering a month-to-month auto service contract that is accredited by the Better Business Bureau".
For more information about the new auto warranty and extended warranty program from Service Protection Advisors or to become a reseller of the month-to-month program, visit http://serviceprotectionadvisors.com/.
###