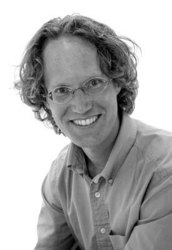 Western medicine tends to focus on symptom control, while Chinese medicine seeks to treat the root cause of the condition. Chinese medicine has been treating psoriasis holistically for over a thousand years, based on the principle that the skin is a reflection of internal health
Vancouver, Canada (PRWEB) April 26, 2010
Acubalance Wellness Centre presents a free public talk on Chinese medicine and the connection between psoriasis, infertility and recurrent miscarriage, on April 26 and 27.
In a recent study, Dr. Zinaida Lima of Harvard University and Massachusetts General Hospital http://www.medpagetoday.com/MeetingCoverage/AAD/18962 shows that pregnant women with psoriasis have a greater risk of:

Preterm birth
Spontaneous abortion
Preeclampsia
Placenta previa
Ectopic pregnancy
The evidence for a link between miscarriage and psoriasis doesn't surprise Trevor Erikson, Doctor of Chinese Medicine at Acubalance Wellness Centre. Erikson is one of the only Chinese medicine practitioners in Canada who focuses exclusively on skin conditions, fertility and reproductive health. (See the Healthy Skin Series video.)
"I see the connection between skin, reproductive health and pregnancy all the time in my practice. Skin conditions like psoriasis -- a systemic inflammatory auto immune disease -- affect the whole body, including reproductive hormones," says Erikson. "Many of my patients have noted that their menstrual cycle fluctuates according to the activity level of their psoriasis -- indicating the connection between inflammation and reproductive health."
Gillian, a patient of Dr Erikson, describes her response to Chinese herbal therapy. "After five days of taking the herbs I was able to wear a dress with a nice neckline to my husband's staff Christmas party. By March 2010, only 15 weeks after I took my first cup of herb tea, my psoriasis had almost completely cleared up."
Psoriasis is a skin condition that affects about 2% of the population -- mostly women. Modern medicine treats psoriasis with photo therapy, steroid creams, and even anti-cancer drugs such as methotrexate. While these treatments may provide relief, they do not cure the underlying inflammation and imbalance, and they may be toxic for women who are pregnant or trying to conceive.
"Western medicine tends to focus on symptom control, while Chinese medicine seeks to treat the root cause of the condition. Chinese medicine has been treating psoriasis holistically for over a thousand years, based on the principle that the skin is a reflection of internal health," says Erikson. "A study in the International Journal of Dermatology in 2004 showed that over one third of patients using Chinese medicine treatment scored a 75% improvement in the Psoriasis Activity and Severity Index, and other studies have shown a cure rate of 60%."
Along with the herbal therapy, Erikson recommends folic acid and Omega-3 fatty acids. He also prescribes Chinese dietary therapy, advising psoriasis patients to refrain from seafood, beef, lamb, spicy foods, caffeinated beverages and alcohol. Instead, they should increase fruit and vegetables.
As part of their community outreach and education program Acubalance is launching the Healthy Skin Series of free public talks. Erikson will be speaking about the treatment of psoriasis with Chinese herbal formulas, diet and lifestyle, and the link to recurrent pregnancy loss and infertility, April 26 and 27, in Vancouver and Langley BC. For more information go to Acubalance Wellness Centre.
Dr Erikson, a Dr TCM and fellow of the American Board of Oriental Reproductive Medicine (FABORM), has completed extensive postgraduate training in Chinese gynaecology and fertility and dermatology. He holds a Chinese Medical Dermatology Diploma from Europe's foremost Chinese medicine dermatology expert, Dr. Mazin Al Khafaji.
Acubalance Wellness Centre is the first clinic in Western Canada exclusively dedicated to women's reproductive wellness, using Chinese Medicine and acupuncture to provide natural, effective treatment for infertility, menstrual disorders, pregnancy and menopause.
###