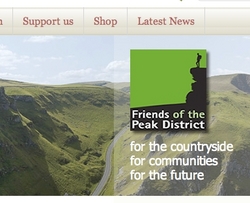 (PRWeb UK) April 27, 2010
New research in the Peak District has identified 80 sites that would be able to sustain micro-hydro stations, which would enable the National Park to generate small amount of renewable energy locally, reducing the need for unsightly power lines. The research was conducted in conjunction with T4 sustainability and the Devon association for renewable energy.
Friends of the Peak District believe that small scale energy projects are vital for sustainable tourism and infrastructure within the park. "The landscape is ideal for these kinds of projects", says Mike Cummins, who whose Peak District accommodation business supports the organisation.
In order to find the 80 potential sites, the initial list included 150 possible locations, which were selected primarily on a previous micro-hydro systems – old mills and waterwheels that used to (and still do) dot the landscape.
The charity has had significant success in these previous campaigns too, from forcing overhead power cables underground to improve the views of Mam Tor, to highlighting a legal victory at the Court of Appeal stopping illegal limestone quarrying at Backdale.
Countryfile presenter, Julia Bradbury, recently helped to launch the new site for the Friends of the Peak District, at Friendsofthepeak.org.uk. Julia is President of the society, which aims to protect and promote Britain's oldest National Park.
The Peak District National Park opened in 1951 and covers over 500 square miles of hills mountains, with stunning scenery and idyllic walks.
For more information, contact Let's Stay
Let's Stay Peak District is a member of Let's Stay UK Ltd - supporting and promoting UK holidays and sustainable tourism. Let's Stay Peak District is a Corporate Partner of FPD.
Friends of the Peak District is a registered charity - number 109497
# # #