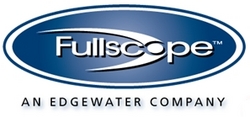 Atlanta, GA (PRWEB) April 26, 2010
Today at Convergence 2010, Fullscope, Inc., an award-winning Microsoft Dynamics AX reseller, announced plans for the September 2010 release of a Chemical Accelerator for Microsoft Dynamics AX. The module will provide deeper manufacturing functionality of Microsoft Dynamics AX for mid-to-large size companies in the chemical industry. The Chemical Accelerator will help increase Microsoft's addressable market for sales of enterprise resource planning (ERP) to chemical manufacturers.
There are over 5,000 chemical companies in the United States and hundreds of ERP decisions are made annually. The Fullscope Chemical Accelerator is designed to integrate with the Process Industry layer of Microsoft Dynamics AX, an industry-specific product that Microsoft purchased from Fullscope in June 2009.
The new module will help chemical manufacturers:

Manage active ingredients throughout their operations by selling finished goods and buying raw materials by potency;
Scale formulas up or down by identifying potent ingredients;
Schedule products to reduce change over time; and
Track lot inheritance so specifications can be transferred from parent-to-children items.
"We have a strong track record of delivering manufacturing-specific functionality for Microsoft Dynamics AX, and we are pleased to continue to work with the Microsoft product management and development teams on this new initiative," said John Scandar, senior vice president of Fullscope. "Our goal is to help Microsoft meet its objectives in the chemical industry while simultaneously expanding our own customer base with this new Chemical Accelerator that can deliver the functionality in ERP that chemical manufacturers need to operate more efficiently."
"We are pleased at the opportunity to extend our industry strategy for manufacturing and, at the same time, leverage our recent investment in Process Industries," said Crispin Read, General Manager Microsoft Dynamics ERP of Microsoft. "The integration should ensure a seamless user experience for existing or new Microsoft Dynamics AX customers."
Drawing on its deep domain expertise of ERP for chemical manufacturers, Fullscope will sell the Chemical Accelerator directly through its national sales force and by selected Microsoft Dynamics AX resellers.
About Fullscope
Fullscope, an Edgewater company (NASDAQ: EDGW, http://www.edgewater.com/) is an award-winning Microsoft Gold Certified Partner and one of the largest resellers of Microsoft Dynamics AX in the United States and Canada. The company provides enterprise resource planning (ERP) and other technology services to help companies with process, discrete and hybrid manufacturing operations improve operational efficiencies, increase the agility of their manufacturing operations and provide real-time insight into production processes. For more information, visit http://www.fullscope.com.
The names of actual companies and products mentioned in this press release may be trademarks or registered trademarks of their respective owners and are hereby acknowledged.
###