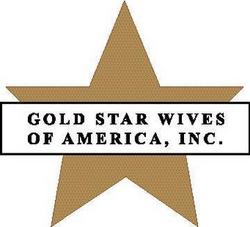 What began as a gathering of widows over a kitchen table in 1945 has evolved into a thriving nation-wide organization serving the military survivor community
Arlington, VA (Vocus) April 27, 2010
The Gold Star Wives of America, Inc. (GSW), a non-profit organization serving war widow and widowers from all conflicts and service-connected disabilities, today announced that the organization is in its 65th year of championing survivor's rights. Since its inception in April of 1945, GSW has worked tirelessly to improve the benefits and quality of life for surviving spouses and children. GSW has 58 local chapters across the country and over 10,000 members who convene to lend support, establish social networks and exchange information and resources in order to remain active in the military community. GSW also works to educate leaders and the public at large about survivors right and issues impacting the military family.
"What began as a gathering of widows over a kitchen table in 1945 has evolved into a thriving nation-wide organization serving the military survivor community" said Kit Frazer, GSW National President. "With great pride, Gold Star Wives of America stands united to ensure the sacrifices made by our military families for our Nation are honored and not forgotten."
At the end of WWII, little was being done to help young widows, who were also victims of that war, suffering the loss of their husbands and having to provide for their fatherless children. They no longer had medical care, commissary privileges nor homes. If the widow was under 25 years of age, she was not allowed to collect her husband's insurance, but rather it was doled out to her at $25 a month with a little more added for each child. In some cases the insurance was still in the name of the parent and the widow was left with nothing. In the custom of that era, she had minimal or no job training and had married young.
While much has changed over the years, the struggle for survivors has remained a constant. Benefits do not properly reflect inflation and cost of living increases, offsets have been imposed and education benefits for widows and children have been slashed. Currently, legislation is moving through Congress that would eliminate the Survivor Benefit Plan (SBP) / Dependency and Indemnity Compensation (DIC) offset, and increase the amount of DIC payable to surviving spouses by the Secretary of Veterans Affairs, bringing it in-line with other federal benefits programs.
S. 535 and H.R. 775 both call for the elimination of the DIC offset and would restore benefits to those 53,000 or more penalized by the offset. DIC benefits are paid by the Department of Veterans Affairs (VA) to the surviving spouses of military service members who die on active duty or of a service-connected disability. Some of these surviving spouses also qualify for an SBP annuity from the Department of Defense (DoD) if the service member died on active duty post 9/11 or if the military service member purchased SBP at retirement and paid premiums. Military surviving spouses are required to remarry after age 57 or they assign the SBP to their children and completely forfeit any annuity when the children reach the age of majority in order to receive the SBP annuity and DIC without the current dollar-for-dollar offset of one by the other. For many who qualify for SBP, the DIC offset completely cancels out the annuity.
H.R. 2243 provides for an increase in the amount of monthly DIC payable to surviving spouses by the Secretary of Veterans Affairs. Currently, surviving spouses receive 43% of the deceased's disability pay as compared to the 55% spouses receive from other government agencies. This legislation would allow the Department of Veterans Affairs to bring the DIC benefits to the same percentages as other agency compensation programs.
In addition to GSW's education and outreach efforts on Capitol Hill, GSW encourages its members to remain active, vibrant participants in the military community. GSW members gave 8,260 hours of volunteer time in a variety of VA facilities across the country. GSW volunteers also support nationally organized events aimed at providing relief and support for families coping with the loss of a loved one like the Snowball Express and programs through the Fisher House. Lastly, GSW raises money for local charities through a variety of events in their communities.
If you would like more information about these issues or about the GSW, please visit http://www.goldstarwives.org. You can also become a fan of the Friends of Gold Star Wives Facebook page and receive timely news and updates about our organization.
About GSW
Gold Star Wives of America is an organization of widows and widowers whose spouses died while on active duty in the military services or as the result of a military service connected cause. Gold Star Wives was formed during World War II to provide support for the spouses and children of those who lost their lives while serving in the Armed Forces of the United States. It is a congressionally chartered, non-profit veteran's service organization. Eleanor Roosevelt was a member and one of the original 15 signers when the organization was incorporated in the State of New York in 1945. For more information, please visit http://www.goldstarwives.org.
# # #