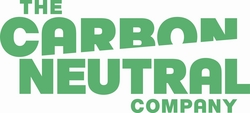 Michigan (PRWEB) April 27, 2010
Haworth Inc, a global leader in the design and manufacture of office furniture and organic workspaces, is the first company to use carbon credits from a renewable energy project to achieve green power credits for LEED-NC (New Construction) Gold certification instead of renewable energy credits (RECs). This new approach to help achieve certification has been recognized by the United States Green Building Council (USGBC)
Haworth purchased high quality, carbon credits from The CarbonNeutral Company, a world-leading carbon offset and carbon management business, over RECs, to reduce the climate impact of its corporate headquarters in Michigan – One Haworth Center. The carbon credits offer real, quantifiable green house gas (GHG) emissions reductions from renewable energy projects which would not have existed without carbon finance.
To date, project managers have only used RECs to achieve green power credits needed for the LEED-NC certification. However, there is growing consensus among NGOs and policy makers that carbon credits offer more tangible benefits to stimulate investment in renewable energies and reducing carbon emissions than RECs.
Steve Kooy, Senior Environment Engineer from Haworth explains why they chose this alternative path to achieve LEED-NC Gold certification, "By investing in carbon credits from projects that need carbon finance to exist we are supporting the growth of additional renewable energy capacity on the grid while at the same time ensuring that net GHG emissions are lower. With the recognition of this alternative path by the USGBC we expect that more companies will now choose this approach – especially given the increased emphasis that LEED has recently placed on mitigating climate change."
Neil Braun, CEO, The CarbonNeutral Company said, "We applaud Haworth in achieving this significant step of being the first company to integrate carbon credits into its energy planning to help achieve LEED Gold certification. This is an important tool in reducing the carbon emissions associated with the built environment beyond what can be accomplished on site."
Notes to Editors
Haworth, Inc. is a global leader in the design and manufacture of office furniture and organic workspaces, including raised access floors, moveable walls, systems furniture, seating, storage and wood casegoods. Family-owned and privately held, Haworth is headquartered in Holland, Michigan, and serves markets in more than 120 countries through a global network of 600 dealers. The company had net sales of US $1.65 billion in 2008. http://www.haworth.com & http://www.organicworkspaces.com.
The CarbonNeutral Company (http://www.carbonneutral.com) is a world leading carbon offset and carbon management business, working with over 300 major businesses and thousands of small and medium sized companies. Over the last ten years, it has purchased carbon credits from over 200 projects across six continents.
CarbonNeutral® is the registered trademark of The CarbonNeutral Company and is the leading brand mark and quality standard for action on climate change. Permission to display the CarbonNeutral mark is only given to clients when CO2 emissions have been measured and reduced to net zero through a programme implemented in accordance with The CarbonNeutral Protocol. This Protocol assures quality of offset projects, carbon footprint assessments and communication and is regularly reviewed by an Independent Advisory Group. The 'audit trail' includes an annual independent verification of CarbonNeutral programs – from contracts with carbon offset partners through to contracts with clients and everything in between.
The CarbonNeutral Company has two regional operating headquarters in New York and London, as well as an office in Singapore, and a network of affiliates in Japan, Canada, France and UAE.
The CarbonNeutral Company is a founding member of The International Carbon Reduction and Offset Alliance (ICROA), which provides leadership and a unified voice advocating for rigorous industry standards http://www.icroa.org.
###