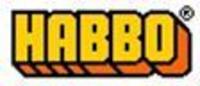 A Teenager's Brand Experience
Los Angeles, CA (PRWEB) April 26, 2010
Habbo Hotel, the worlds largest virtual community for teens, discovered that brand friending for teenagers online is a powerful way to build brand advocacy.
Brands play a key part in how teenagers define their interests and beliefs and it seems this association is just as strong online as it is offline. Today's teenagers don't differentiate between the online and offline worlds and brands that engage and involve teens are just as likely to form a part of their digital persona, as they are a part of their real life identity.
In January 2010, Habbo Hotel asked over 5,300 teens what they thought about brands appearing in their favorite digital spaces. The Habbo Hotel survey was influenced by FEED Razorfish's annual study, charting how technology is changing the way consumers engage with brands. FEED asked 1,000 connected adult consumers about their opinions on how online brand activity influences their decisions. The Habbo Hotel survey revealed that adults and teens think very differently about brands and branding in online environments with younger consumers willing to more actively engage if the brand conversation is relevant.
The biggest differences between adults and teens were seen in their willingness to associate themselves ("friending") with brands online. 72 percent of teens say they are willing to friend a brand in Habbo Hotel compared to 40 percent of adults on Facebook. In Habbo Hotel this applies especially to branded items.
Not only are more teens friending brands but they are far more engaged as well. Compared to 70 percent of Facebook or MySpace's connected adults, some 92 percent of teens want to take part in brand activities or contests in Habbo Hotel. Moreover, 40 percent said they have produced content for these brand activities, which matches Habbo's experience.
Perhaps even more impressive is how teenagers are willing to continue showing their allegiance long after a brand promotion has finished. Some 93 percent of Habbo Hotel teens continue to show their loyalty through showcasing branded badges or virtual goods long after the event. This high degree of loyalty defies the rapid brand switching culture of today and provides indications as to the long-term value of branded content in the form of virtual goods as a new marketing platform.
"Teenagers are a pretty discerning bunch and gaining their support and loyalty can be tough for brands. They live their lives as much online as offline, which gives brands an ideal opportunity to engage with this hard to reach group," says Phil Guest, executive vice president of Global Advertising Sales, Sulake. "Engagement happens when relevant brands involve rather than interrupt. We see this happening in Habbo Hotel everyday, where unrivaled levels of engagement are measured in many ways including the level of friending and brand conversations."
Download the Habbo Hotel "A Teenager's Brand Experience" survey results
Habbo Hotel press images: http://www.sulake.com/press/image_bank.
About the Survey
Habbo Hotel's survey "A Teenager's Brand Experience" was conducted anonymously on Habbo.com, Habbo UK, Habbo Canada, Habbo Singapore and Habbo Australia during January 2010. The survey was promoted within the site content and only fully completed surveys were included in the results. Over 5,300 teens and tweens mainly between 13-16 took part in the survey.
About Habbo Hotel
Habbo Hotel is the world's largest virtual community for teens. Users join by creating a fully customized online character called a Habbo. From there, they can explore wide variety of spaces and millions of rooms created by other users in the virtual community, play a variety of games, connect with friends, decorate their own rooms, and have fun through creativity and self expression. Currently there are Habbo communities in 31 countries on six continents. To date, over 168 million characters have been created and over 16.5 million unique visitors worldwide visit Habbo Hotel each month. Habbo Hotel is run by social entertainment company Sulake.
http://www.habbo.com, http://www.habbo.ca
http://www.sulake.com
Media Contacts:
Phil Guest
EVP, Global Advertising Sales, Sulake
phil.guest(at)sulake(dot)com
press(at)sulake(dot)com
Susan C. Mills
Edelman PR for Sulake
323-202-1050
susan.mills(at)edelman(dot)com
###