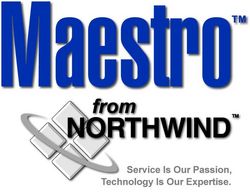 We selected the Maestro Multi-Property hotel software system with integrated ResWave booking engine for our two large family and conference destinations to increase guest service, online direct bookings, marketing effectiveness and staff productivity
Markham, ON (PRWEB) April 27, 2010
NORTHWIND, provider of Maestro™ Enterprise Property Management http://www.maestropms.com/products.aspx??Campaign=PRWebYMCAApril262010 [hotel software __title__ Optimize guest revenue] and reservation software solutions for the hospitality industry, announced today its Maestro Multi-Property Enterprise system was selected to centralize operations, increase guest service, and boost staff productivity for 11 properties operated by two resort companies, Rodd Hotels and Resorts and YMCA of The Rockies.
Rodd Hotels & Resorts will install Maestro Multi-Property Enterprise Front Office, Sales and Catering, GEM (Guest Experience Measurement), Analytics, and the ResWave online booking engine at nine signature resorts on Prince Edward Island, New Brunswick, and Nova Scotia. "We selected Maestro Multi-Property resort software because it is the most powerful system to handle all our chain's requirements for group convention management, online dynamic package booking, and multi-property rate optimization on a single database platform," said Mary Ellen Dougan, director of sales and marketing for Rodd Hotels and Resorts. Rodd Hotels & Resorts expects to complete their Maestro implementation across all properties in June 2010.
Maestro delivers superior functionality, integration and value for centralized Multi-Property
"Maestro's Multi-Property Yield Management and ResWave online dynamic package booking engine will enable us to book more business with optimized rates for increased revenue," Dougan said. "Maestro will also dramatically improve our cross-selling capability because all our resorts and accounts will be accessed from one database, which will also boost staff productivity and operating efficiency. No other company provided the level of functionality, expertise, and value that NORTHWIND delivers." Dougan noted that each of Rodd's resorts has conference space and the Maestro Sales & Catering system will let them streamline their group convention business to maximize service and provide highly professional account tracking and reporting.
"We are a package-intensive resort chain and the ResWave dynamic package capability will enable us to generate more revenue from online reservations," said Dougan. "Guests can create a personalized resort experience while up-selling themselves." Dougan noted that many of Rodd's resorts have golf courses and having the ability to reserve golf packages online will add to their activity bookings.
Snow Mountain Ranch and Estes Park Center, operated by YMCA of The Rockies, with capacity for over 4,500 guests in more than 10 lodges and 257 cabins between the two properties,, will install Maestro Multi-Property Management, Point of Sale, Sales & Catering, Membership Management, CRO and interface to the properties' activity scheduling system.
Maestro total solution is key to boosting online bookings, marketing and staff productivity
"We selected the Maestro Multi-Property hotel software system with integrated ResWave booking engine for our two large family and conference destinations to increase guest service, online direct bookings, marketing effectiveness and staff productivity," said Jim Boyd, Estes Park Center controller/information technology for YMCA of the Rockies, which operates Snow Mountain Ranch and the Estes Park Center in Colorado. The properties provide professional conference facilities, family vacations, reunions and many recreational activities. "Maestro's single-image database platform will enable our operation to book and track all family and group activities, coordinate billing and create a more efficient operation across our entire business."
Boyd was one of two project managers on YMCA of The Rockies' system selection team which evaluated several leading systems before selecting Maestro. "Maestro gives our staff fast access to guest and group records at both our properties from one screen for instant customer service, and it provides a robust CRM system that records and tracks guest stay and activity preference data that will enable us to develop more effective marketing campaigns," Boyd said. Snow Mountain Ranch and Estes Park Center will complete implementation in October 2010.
For a demo of the Maestro Property Management Suite featuring the ResWave Booking Engine, please contact NORTHWIND at 1.888.667.8488 or email info(at)maestropms(dot)com.
Exchange ideas and connect with NORTHWIND on:

Maestro Property Management Solution
Enhance guest service, improve efficiency and maximize online and offline revenue with Maestro PMS, the industry's most robust and flexible resort software and boutique hotel software solution empowering leading full-service hotels, luxury resorts, multi-property groups, conference centers, condominiums and timeshare properties. Solutions include Front Office (PMS), Accounts Receivable, Analytics and Business Intelligence, Sales and Catering, Multi-Property Management, Condo & Timeshare Owner Management with Web Functionality, Spa and Activities, Web Booking Engine, Real-Time Yield Management, Dynamic Packaging Golf, CRM, Guest Experience Measurement, CRO, GDS Two-Way XML Connectivity or Integration, Membership, Work Orders, Fine Dining and Retail POS, Online Table Reservations with Web Booking, Concierge and Guest Experience Measurement. The Maestro PMS is database independent (ODBC Compliant) and may be deployed via Windows, UNIX, Linux, Terminal Services, hosted and Web platforms.
About NORTHWIND - Maestro PMS
NORTHWIND is recognized in the hospitality industry for its "standard setting" Diamond Plus Service and robust integrated Maestro resort hotel software technology. With over 30 years experience dedicated to developing technology solutions for the hospitality industry, NORTHWIND is a partner who understands you need a scalable, flexible PMS that works the way you do. Maestro applications are engineered for operators who need to manage their enterprise in a real-time environment for the utmost operational efficiency, productivity, control and profitability.
Contact:
NORTHWIND - Maestro PMS
Ivana Johnston - Sales & Marketing
8300 Woodbine Avenue, 5th floor
Markham, ON L3R 9Y7
Canada
Phone: 905-940-1923
Toll Free: 1-888-667-8488
Email: info(at)maestropms.com
http://www.maestropms.com/?Campaign=PRWebYMCAApril262010
Media Contact:
Julie Keyser-Squires, APR
Softscribe Inc.
180 River Springs Drive NW
Atlanta, GA 30328
Twitter: @Juliesquires
Phone: (404)256-5512
Email: Julie(at)softscribeinc(dot)com
softscribeinc(dot)com
###