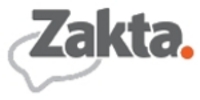 Both experienced gardeners and those planting for the first time will benefit from quickly discovering the most useful information available in these guides
Cincinnati (PRWEB) April 28, 2010
Zakta, a personal and social web search engine, reveals its latest Zakta Guide collection: Gardening. Thousands of gardeners, from first-timers to old-timers are seeking information online at this time of year to help them prepare for the gardening season. Zakta helps sort through the sometimes overwhelming plethora of facts and images available on the Internet with a series of Zakta guides which pull together the best gardening websites, videos, articles, images and more. Each Zakta guide culls the most useful knowledge related to its topic from a vast array of online resources, and locates them on one easy to find and use page.
Zakta's Gardening Guide collection showcases a wide variety of Zakta guides, from a guide that comprises key information about Organic Gardening, to one that reveals necessary knowledge of Landscaping Basics, to one that helps a gardener plan The No Maintenance Lawn, to a series of guides that steer gardeners to information on how to plan and maintain various specific gardens, like a Kitchen Garden, Water Garden, Flower Garden, Japanese Rock Garden, Spanish Garden, and more.
Concern for the environment continues to increase everywhere, and the guides featured in the Zakta Gardening collection reflect this interest, from a guide that collects the most pertinent information found online regarding Natural Landscaping, to guides that feature eco-conscious lawn care, such as the Eco-Friendly Lawn Care guide, and the guide that answers the question of What Kind of Grass Seed to Plant in Your Lawn.
Zakta's Gardening Guide Showcase even includes a range of information and images for those gardeners who don't have much space to plant a garden, or don't want to invest the time and resources a larger garden demands. There's a Square Foot Garden Zakta guide, as well as one for those gardeners who want to try a Container Garden.
"Both experienced gardeners and those planting for the first time will benefit from quickly discovering the most useful information available in these guides" said Sundar Kadayam, Founder and CEO of Zakta. "What is even more compelling is that Zakta also affords an opportunity for them to share their own knowledge. They can create a Zakta guide of their own to share information about any aspect of gardening they're interested in, or have deep knowledge of."
Zakta users can also invite colleagues, or friends and family to contribute to their guides, using the tools at Zakta for collaborative search.
Zakta emphasizes deeper search, personalized recommendations and information sharing, and is quickly becoming a valued resource for researchers everywhere. The collaborative search engine takes the guesswork out of searching for information on the internet, helping users find exactly what they want in a minimum amount of time, organizing the results into functional, visually appealing and relevant categories such as reference, websites, books and articles, and more.
About Zakta:
Zakta is a personal and social Web search engine that allows for more collaborative search, giving users the tools to find better results, organize and share them with others. Zakta (http://www.zakta.com), whose name is derived from the word "exactly", is a small, privately held start-up in Cincinnati, Ohio.
###