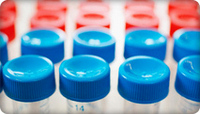 For medical suppliers, blood centers, and pharmaceutical companies, it's important that our services are available 24 hours a day, 7 days a week.
New York, NY (PRWEB) April 27, 2010
With a population of more than thirteen million and over a hundred hospitals, the medical demands of the residents of New York City are vast. Often, seconds can make the difference between life and death. Many of New York City's most important suppliers of donor blood and critical medical equipment rely on USPack Courier's medical delivery services for the safe and efficient transport of their most sensitive products.
"We're truly proud to be making a contribution to the health demands of New York City," says Mark Glazman, Vice-President of USPack. "Our Manhattan courier service alone helps New York blood centers in supplying nearly 35 hospitals with important blood products." Glazman explains that USPack's Manhattan courier service is made up of a varied delivery fleet, consisting of bike messengers, foot couriers, and climate-controlled vehicles.
When it comes to delivering crucial medical and laboratory supplies, there are two fundamental factors to success: speed and security. In order to determine the fastest route of delivery (no easy feat in the traffic-clogged boroughs), and to ensure that no shipment is compromised or contaminated, USPack has begun the arduous process of integrating a state-of-the-art tracking and monitoring system company-wide. The new system will see trucks, individual messengers, and critical packages outfitted with tracking devices capable of pinpointing delivery locations within a 5 foot margin of error. For climate sensitive deliveries such as blood or insulin, special devices embedded directly in the shipment will provide real-time updates on in-vehicle environmental conditions.
"For medical suppliers, blood centers, and pharmaceutical companies, it's important that our services are available 24 hours a day, 7 days a week. It's just as important that every shipment is accountable, trackable, and on-time. Whether it's a blood center using our Brooklyn courier service or a single doctor's office waiting for lab results to be delivered by our Queens courier service, we always work around the clock," says Glazman. "The only difference is now our clients can watch us as we do it."
Utilizing a simple online interface and unique login, customers will be able to view delivery progress in real-time and check on vital statistics from climate information to delivery route irregularities. Glazman hopes to utilize USPack's new tracking platforms to identify route inefficiencies, shaving precious minutes off delivery-time.
"If we know a laboratory in North Jersey is going to regularly use our Bronx courier service to send specimens to doctors, the onus is on us to find the quickest and safest way to get them there. Technology is affording us a type of precision we never imagined possible."
USPack is a premier New York City courier service. A family owned and operated business founded by Peter Glazman in 1986, USPack serves a wide variety of clients, including medical centers, legal firms, financial institutions, and technology enterprises. USPack provides same-day and routed delivery services for the New York metropolitan area and beyond, and is committed to the highest standards of security and efficiency.
# # #