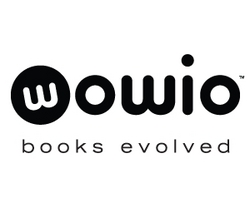 Los Angeles, Calif. (PRWEB) April 27, 2010
WOWIO, the eBook destination and community for avid readers of online literature -- from comics, to classics, and everything in between -- is celebrating 'Free Comic Book Day 2010' by making a wide range of leading comic book titles available for free digital download on Saturday, May 1, 2010.
Some of the most progressive and popular new comic book titles, such as Contract, Wanted, Masks, and Witchblade are available every day for purchase at http://www.wowio.com, but on May 1st, a number of titles will be made available free to readers in honor of Free Comic Book Day at http://www.wowio.com/freecomics.
"We believe in the ultimate goal of Free Comic Book Day, which is to promote and spread the readership of this completely original art form far beyond its traditional audience," said Brian Altounian, Chairman and CEO of WOWIO. "This fits very closely with what we deliver everyday, which is giving readers access to new content for their free use while our publishing partners still get paid by advertiser-supported revenues."
WOWIO's approach to eBook distribution and marketing is unique. In addition to selling eBooks and providing publishers and authors with 100% of the proceeds of the sale of their titles, the company has developed an exclusive technology that allows eBooks on WOWIO to be sponsored through advertising revenues. This provides free eBooks for readers who join the WOWIO community with a no-cost membership while compensating authors and publishers for each download.
For more information about WOWIO, its full range of comic book titles, and its participation in FCBD 2010, please visit, respectively: http://www.wowio.com and http://www.freecomicbookday.com. Publishers interested in distributing their books on WOWIO or participating in WOWIO's FCBD 2010 promotion by offering free downloads of their comic book titles should contact Kristin Ellison, editorial director, at: kellison@wowio.com.
About WOWIO:
WOWIO, LLC, is a unique eBook destination site and online community for avid readers of online literature, offering electronic versions of a wide selection of books from comics to classic literature and everything in between to a global audience. WOWIO provides a unique opportunity to bring together publishers and creators with a worldwide readership and corporate sponsorship partners. WOWIO, LLC, an Alliance Acquisitions company.
Follow us on Facebook at http://www.facebook.com/wowio and on Twitter: http://www.twitter.com/WOWIO.
# # #