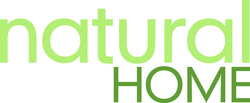 Communities like these need to be recognized for their commitment to the environment and the fact that they are making green living affordable and accessible for everyone
Topeka, Kan. (Vocus) April 27, 2010
Just in time for the spring real-estate season, Natural Home magazine released its list of America's best green-built neighborhoods. The 10 planned communities, recognized for their commitment to green building practices and the promotion of sustainable living, are featured in the May-June issue, on newsstands now.
Mueller, Austin, Texas: More than 700 families call this former brownfield site home, and use hiking and biking trails, parks and more.
Madison Street, Chattanooga, Tenn.: The city's first LEED-certified homes occupy a formerly dilapidated neighborhood, and use locally harvested and manufactured materials.
Northwest Crossing, Bend, Ore.: All buildings and homes in this 486-acre mixed-use community met Oregon's Earth Advantage certification requirements.
Pine Ridge, Ketchum, Idaho: This urban infill project features affordable housing and easy access to bus lines and bike paths.
Prairie Crossing, Grayslake, Ill.: Prairie Crossing's 359 units use geothermal, wind and solar energy for power and heat, and the development has a certified organic commercial farm on-site.
Issaquah Highlands, Issaquah, Wash.: Houses in this community meet Built Green's 4-Star efficiency level and run on multiple energy sources.
Mosier Creek, Mosier, Ore.: This LEED Silver- and Earth Advantage-certified neighborhood includes a solar-heated saltwater pool.
Kalahari Harlem, New York: Kalahari features community gardens and green roofs, and residents participate in a car-sharing program.
Garden Atriums of Poquoson, Poquoson, Va.: The development's net-zero homes use solar and closed-loop geothermal systems, and residents share a community composting site and a fruit orchard.
Pringle Creek, Salem, Ore.: These homes use an extensive rainwater-management system, and residents participate in an onsite biodiesel co-op.
"Communities like these need to be recognized for their commitment to the environment and the fact that they are making green living affordable and accessible for everyone," says Natural Home Editor in Chief Robyn Griggs Lawrence.
For more on these neighborhoods, visit the Natural Home website at http://www.naturalhomemagazine.com/energy-efficiency/americas-top-ten-best-green-built-neighborhoods.aspx.
About Natural Home
Natural Home is the authority on sustainable home design and materials, earth-friendly décor and natural lifestyles. Since 1999, health-conscious, environmentally concerned consumers have turned to Natural Home for information, advice and inspiration to create beautiful, earth-friendly living spaces.
About Ogden Publications
Ogden Publications Inc. is the leading media company and information resource serving the sustainable living community. Key brands include Mother Earth News, Natural Home, Utne Reader, The Herb Companion and Grit. Ogden Publications also serves niche markets with magazines and books targeting rural lifestyle, farm memorabilia and classic motorcycle communities, and provides insurance and financial services through its Capper's Insurance Service division. The Topeka, Kan.-based company is privately held.
# # #