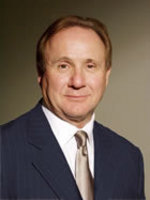 "If a fellow Conservative has a problem or feels uncomfortable using the services of a "Liberal organization", so do I"
Sherman Oaks, California (PRWEB) April 27, 2010
Amidst popular demand and media speculation, Michael Reagan eldest son of President Ronald Reagan and leading Conservative Firebrand announced the release of @Reagan.com email – a top of the line email and webmail service with features ranging from over-the-air synchronization to mobile phone applications and simple user experience. @Reagan.com helps its users stay connected everywhere and at anytime.
The inspiration for @Reagan.com came from Michael Reagan that realized that most of the organizations providing email services are supporters of the Obama, Pelosi and Reid agenda and do not adhere to true Reagan Conservative values.
The idea that there could be a true conservative company providing a better way to handle email from anywhere using your computer or mobile device caught the attention of Michael Reagan and his partners at The Reagan Group. For over 3 years they listened to people, analyzed the need, and tested several technologies leading up to the launch of @Reagan.com Email.
"If a fellow Conservative has a problem or feels uncomfortable using the services of a "Liberal organization", so do I" Said Michael Reagan. I see a large number of people who believe in Reagan Conservative Values unwittingly supporting businesses and organizations that support and promote Liberal and Socialist causes! That has to stop!
@Reagan.com Email service provides its users with peace of mind by knowing that none of the proceeds will go to support any liberal cause. @Reagan.com Email key features include:

Simple: Check your Email anywhere and at any time using familiar looking menus.
Efficient: POP/IMAP and advanced synchronization for: Blackberry, iPhone, Windows Mobile devices.
Compatible: Works in any Windows or Mac computer and any operating system.
Conservative: Envisioned by Conservative firebrand Michael Reagan.
The latest version of @Reagan.com is available for $34.95 per year and those interested in getting their own email address @Reagan.com can visit http://www.reagan.com.
About Michael Reagan.
Michael is the eldest son of former President Ronald Reagan. He authored many successful books including his best-selling autobiography, "On the Outside Looking In," and "The Common Sense of An Uncommon Man: The Wit, Wisdom and Eternal Optimism of Ronald Reagan." His latest book "Twice Adopted" is based on his personal story. He is a popular national speaker on issues related to conservative politics, adoption, and the life lessons he learned from his father Ronald Reagan and his mother, Academy Award winning actress Jane Wyman. Michael hosted a live radio show for over 26 years, which was the first nationally syndicated long form political talk show presented by Premiere Radio Networks. Michael is also the founder and chairman of The Reagan Group. All of his activities are brought together at http://www.reagan.com.
###