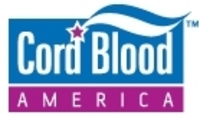 I have known Matt Schissler for several years and I am excited to be working with him again. He is a CEO that truly understands the importance of having a quality presence in social and digital media and the principles of inbound marketing methods
Crumpler, NC (PRWEB) April 27, 2010
InBoundMarketingPR announced today that Cord Blood America, Inc. (OTCBB: CBAI) has retained InBoundMarketingPR for inbound marketing services including social media, digital media, news release optimization and a variety of other public relations efforts.
Recent developments with Cord Blood America include:

The announcement that the Cord Blood America is seeking to purchase controlling interest in a major, profitable South American stem cell company could increase revenue by $1.0 to $1.5 million in the next 12 month time period.
The purchase of a stem cell company in Germany, previously announced, could add up to $1 million in revenues also in the next 12 months.
The agreement to collect placentas for a world renowned tissue bank announced last week, could add up to one million dollars in revenues annually and significantly diversifies the Company's revenue stream.
Cord Blood America where its new facility, in partnership with a Chinese pharmaceutical company, will have storage facilities ten times the size of Cord Blood America's new Las Vegas laboratory, which is believed to be the largest of its kind in the U.S. Operations are scheduled to begin in 2011.
About Cord Blood America
Cord Blood America is the parent company of CorCell, which facilitates umbilical cord blood stem cell preservation for expectant parents and their children. Its mission is to be the most respected stem cell preservation company in the industry. Collected through a safe and non-invasive process, cord blood stem cells offer a powerful and potentially life-saving resource for treating a growing number of ailments, including cancer, leukemia, blood, and immune disorders.
"We are very happy to have Cord Blood America onboard as a client. They have a strong business and have grown significantly over the last few years," said Tom Allinder, President of InBoundMarketingPR. "I have known Matt Schissler for several years and I am excited to be working with him again. He is a CEO that truly understands the importance of having a quality presence in social and digital media and the principles of inbound marketing methods," said Allinder.
About InBoundMarketingPR
InBoundMarketingPR is an Inbound Marketing Public Relations Company that specializes in brand building strategies such as search engine optimization, search engine marketing, website design and redesign, social media and content development and marketing. InBoundMarketingPR's niche is publicly traded companies but serves businesses of all types and sizes on a regional as well as global scale.
# # #