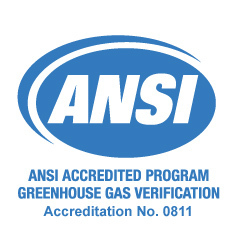 (PRWEB) April 28, 2010
Morrison Hershfield Limited is proud to announce that in March 2010, we received accreditation as a 3rd Party Greenhouse Gas (GHG) Verification Body from the American National Standards Institute (ANSI). Our company is one of a select group of firms in North America accredited to provide verification for organization level GHG inventories for buildings and facilities and currently the only Canadian-based company to achieve this accreditation, also recognized by The Climate Registry.
Independent GHG verification provides assurance that GHG emissions measurement, control and monitoring activities are properly managed and reported, in accordance with applicable regional or international standards, registries and voluntary and mandatory reporting schemes and registries.
Morrison Hershfield is able to help organizations manage their carbon footprint in a variety of ways. In addition to 3rd party verification of GHG inventories, our Carbon Services Team provides carbon-related services including:

Measuring carbon footprint, including assisting clients with compiling data and/or setting up a data acquisition system.
Identifying, designing and implementing carbon reductions by optimizing energy demand, utilizing low-carbon energy sources, providing on- or off-site clean/renewable energy generation, and purchasing offset credits.
Carbon footprinting is all about rigour. Our GHG assessment work is based on the reporting protocols defined under the ISO 14604 Series, as adopted by the major North American GHG registries including The Climate Registry and the Climate Action Registry. What differentiates us is that we go beyond typical carbon counting, using rigorous life cycle assessment (LCA) techniques to identify GHG sources, sinks and reservoirs as well as to calculate emission factors where published emission factors are not available.
About Morrison Hershfield:
Morrison Hershfield Limited is a multidisciplinary engineering and management firm providing engineering, design build and advisory services to clients in the transportation, building, life sciences, municipal, utilities and telecommunications sectors. The employee-owned firm started with a single office in 1946 and has grown to fourteen offices across North America. Our vision is to be the first call for engineering solutions that make a difference.
For further information about Morrison Hershfield's Carbon Services contact us by email at sustainable (at) morrisonhershfield (dot).com, or call Rob Blakeney at 1-888-649-4730.
###