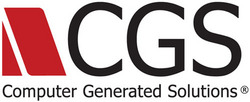 We wish to thank Apparel magazine for the award and our technology partner CGS for nominating us.
New York, NY (Vocus) April 30, 2010
Computer Generated Solutions Inc. (CGS) congratulates BlueCherry® clients Brooks Brothers, Ivory International, M.J. Soffe, and Tommy Bahama on being recognized as Top Innovators of 2010 by Apparel magazine. Apparel's third annual Top Innovators program salutes the key visionary firms that are shaping the industry through creativity, determination, and innovative strategies.
"CGS congratulates our clients on being named as top innovators," noted Paul Magel, President of CGS Applications Solutions Division. "We are pleased to see them duly honored as the true industry leaders that we have recognized over the years. We are honored to serve these and all of our innovative customers."
"We are thrilled to be recognized as a Top Innovator for 2010," stated Connell Price, Vice President and CIO at M.J. Soffe LLC. "We wish to thank Apparel magazine for the award and our technology partner CGS for nominating us."
Tommy Bahama Wholesale Program Manager Ryan Olsen added, "We are proud to be named among this impressive group of innovative apparel companies. In such a creative and competitive industry, we are honored with the nomination and this prestigious award."
About CGS
For twenty-five years, CGS has enabled global enterprises, regional companies and government agencies to drive breakthrough performance through technology. With global delivery capabilities, expertise across leading platforms and deep experience in multiple industries, CGS has become the IT partner of choice for thousands of organizations worldwide. CGS delivers a wide array of proprietary and third-party business applications, technology and business services, outsourcing solutions and learning & communications platforms. Headquartered in New York City, CGS maintains a worldwide presence with 20 offices in North America, Europe and Asia. For more information please visit http://www.cgsinc.com.
###