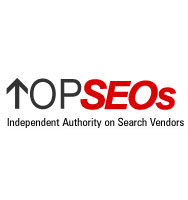 Plymouth, IN (PRWEB) April 28, 2010
In a review of topseos.com's operations, it appears there was a challenge with specific content having been placed on topseos.com, despite following third party site protocol for its use in many cases. This content was identified, and is in the process of being removed. Further, the individual responsible for its unauthorized placement Ajeet Kumar has been terminated. topseos.com will also be changing its policy for SEO vendors who have not responded to requests for participation on topseos.com's either as a sponsor or non-sponsor. topseos.com will be removing their content, and writing a brief synopsis about each company consistent with safe harbor practices used on leading review sites in all industries.
topseos.com's lead program is being altered, because despite the disclosure given to participating companies, there still was confusion amongst some companies, and topseos.com has decided to change the system to enable contact forms for all vendors listed on the site.  This means that if a potential client requests to contact the vendor via the profile on topseos.com, the email listed on the profile will receive the contact in real time.  This modification will be enabled within 7-10 days.
topseos.com has always vetted its companies in its top rankings for all categories with its proprietary algorithm for ranking. While it is true that vendors do pay for vetting, topseos has always disclosed there are fees involved to be vetted to enable ranking. In the interest of consumer's, topseos will more prominently include this detailed disclosure throughout its site. 
Jeev Trika, Managing Partner of topseos.com said, "We sincerely apologize to the community, both consumers and vendors, for the confusion caused. We deeply regret them. We have learned from our mistakes, vow to fix them to even better, more transparently educate the consumer, and with our forthcoming changes hope to provide an even more valuable, product to the SEO industry, and marketplace moving forward.  I want to thank the many happy clients of vendors on our site, who have reached out to share their successful stories. I also want to thank SEO's around the world, both sponsors and non-sponsors alike, for suggestions about making topseos.com site an even more detailed, and credible resource for all."
# # #