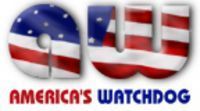 this is why with think for many-the Lenox Financial mortgage approach makes sense, & we endorse them.
Washington, DC (Vocus) April 28, 2010
Americas Watchdog is endorsing Lenox Financial for having a simple and straight forward approach to mortgage refinancing, and or a home purchase. The Lenox Financial approach is charge a slightly higher interest rate, and they pick up the thousands of dollars in allowable closing costs for doing the mortgage transaction. The group says, "for the average high credit-very high credit quality homeowner wishing to refinance, or a buyer wishing to purchase a home-the Lenox Financial's way of doing a mortgage makes a lot of sense-because it saves the borrower thousands of dollars-up front. It makes even more sense when you calculate the recapture rate-of the up front costs of doing a mortgage." For more information please call Lenox Financial at 1-866-458-6075, or contact the group via its web site at http://www.LenoxFinancial.Com/
Americas Watchdog is saying, "many homeowners become manic about getting the lowest possible interest rate without realizing closing costs, actually increase the rate. Further in the case of Lenox-frequently they are providing homeowners with mortgage interest rates that are just as good as brokers, and or major banks-the difference-they pay all allowable closing costs-we can that a win-win."
Americas Watchdog's National Mortgage Complaint Center is one of the most quoted sources in the US on predatory mortgage lending. The group has been quoted in the Wall Street Journal, Newsweek Magazine, Good Housekeeping Magazine, Money Magazine, CBS Market Watch, the Los Angeles Times, and numerous other news sources. The group is saying,"for a $200,000 mortgage at 4.75% the monthly principal & interest payment is 1043.29-at 5.25% the monthly mortgage payment would be $1104.41. The difference $61.12 per month. On a standard mortgage it might take the average homeowner 5, to 7 years to get their money back." Americas watchdog says, "this is why with think for many-the Lenox Financial mortgage approach makes sense, & we endorse them." For more information about Lenox Financial please call them at 866-458-6075, or contact them via their web site at http://www.LenoxFinancial.Com/
Americas Watchdog is all about consumer protection, and corporate responsibility.
http://AmericasWatchdog.Com
# # #