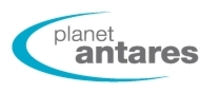 Planet Antares would like to issue a warning to all distributors and vendors worldwide to be on the lookout for the following scam practiced at some wholesales
Culver City, CA (PRWEB) April 28, 2010
In an interview with Brad Barrett, Director of Marketing and Customer Relations for Planet Antares, an international leader in vending and automatic merchandising, they issue a serious warning to all vendors worldwide to be aware of a certain type of scam being played out at some vending wholesalers.
Brad says that Planet Antares would like to issue this warning to all distributors and vendors worldwide to be on the lookout for the following scam practiced at some vending wholesales. It has been brought to the attention of Planet Antares that some of their distributors have found that some unscrupulous wholesalers are charging for products that were not purchased. Some found that they were double charged for product and still others discovered they were charged for products that they did not even have in their carts.
Everyone has all experienced an error like this in one form or another at the grocery store or at a restaurant where they ended up with an extra drink that was not ordered. These rarities are understandable but when it becomes a common occurrence then Planet Antares recommends a new supplier be found.
Many times when a vendor is very busy it's easy to get a little lazy with business fundamentals such as cross-referencing a receipt to the actual items purchased. These mistakes whether unintended or on purpose can cost a vendor's business thousands every month. It is highly recommended that vendors take the time to verify that they are being charged only for the items that they received. Planet Antares suggests that vendors maintain a journal of all the products they have put in their cart so they can instantly cross-reference it to their invoice or receipt after they check out.
Planet Antares cautions not to leave the wholesaler until the transaction has been fully verified. Once the merchandise leaves the warehouse it becomes very challenging to get the wholesaler to make any adjustments. They may assume the vendor is running a scam on them, claiming to be short changed. An ironic twist of fate. It's only an extra five minutes. From a business perspective Planet Antares points out that at five minutes per week for 52 weeks that is 4.5 hours per year. If that saves a vendor $1,000/year that means that they paid themselves the equivalent of about $222/hour to do this verification. Planet Antares thinks all vendors will see that is it worth the extra time to be diligent with their businesses.
Brad summed up the words of several distributors who experienced this scam by saying that by not acting prudently many of them felt taken advantage of by those they trusted in a business partnership. Thousands of dollars in gross profits were lost. Do not become a victim. This can be prevented with just a little added effort.
Brad concluded by saying that while there have been several reports about this scam these practices are not common. It is Planet Antares' experience that the vast majority of vending wholesalers are honest and mistakes can happen. However, if a vendor spots a pattern of issues they should consider finding an alternate supplier.
Several of the wholesalers suspected of foul play we contacted for comment. None have issued as statement as of the publication of this article.
###