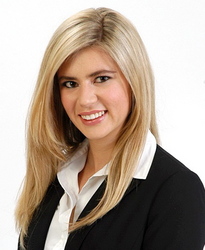 The biggest gift your mom wants is to spend quality time with you
San Jose, CA (Vocus) April 29, 2010
Your mom has taught you many lessons throughout your life and now it's your turn! EcoBold.com founder, Steffany Boldrini, is greening Mother's Day for us. She says: "The biggest gift your mom wants is to spend quality time with you". Here she gives her top 5 ideas, to have fun while going green:
1. Begin Mother's Day with a fresh start at the farmers' market! You can get organic fruits and veggies that are cheaper than your supermarket, and your food only traveled a few miles rather than hundreds (if not thousands) to get to you. You're also supporting your local farmers!
2. Get her a composting bin and start one together! She will not only save hundreds of pounds of scraps from going to landfills but she will also save a lot of money and will soon be making her own fertilizer! How proud could you be of her?!
3. Show her how to cancel junk mail. Ok, this might not be the funnest thing to do, but after you spend a few minutes on the net you'll save her several hours in the future! Here are some links your mom will be forever thankful for:
Cancel catalogs: http://www.catalogchoice.org
Cancel junk mail: http://www.dmachoice.org
Cancel credit card offers: http://www.optoutprescreen.com
This will save many trees from being unnecessarily cut, and you'll also give her much more time to spend with you ;-)
4. After Mother's Day lunch, go for a hike with her. Going for a hike in a nearby park instead of a 45-minute workout on a treadmill will save nearly 2 pounds of the main greenhouse gas. It also helps you work out many more muscles compared to the flat treadmill, not to mention you'll be breathing fresher air!
5. Every mom loves to pamper herself, by giving her a natural and organic skin care treatment you're pampering her safely! See our recommended organic skin care line here: http://www.ecobold.com
Happy Green Mother's Day!
About EcoBold:
EcoBold.com does video reviews of all kinds of green and eco-friendly household products. From reusable calendars to organic body lotions to recycled candy wrap purses, and even a Tesla test drive, you'll find everything you need here! They also offer coupons of the products to their subscribers.
EcoBold.com founder, Steffany Boldrini, was born and raised in a small ranch in Brazil, her mom raised her and her 2 sisters under true "green" standards. As kids they were always eating fresh fruits, recycling, composting, playing in the mud and picking up trash around the forest that was left behind by others. But not everything was always green in her mind, one of the things she always wanted was to live in the city and have a doorbell and a house number just like all her school friends! Today she understands that her childhood has prepared her to help in bringing global awareness towards taking care of our environment. She is a huge advocate for creating new manufacturing standards for products that should never harm our planet or our health.
###