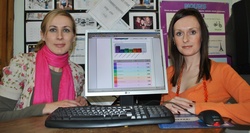 Secure hosting and maintenance are included, meaning additional hardware and system costs are eliminated.
(PRWeb UK) April 29, 2010
School Incident Report Optimiser records and tracks bullying incidents, making it easier for staff and governors to monitor and act upon them, It has been created by Business Performance Optimiser (BPO) to provide a comprehensive, low-cost user friendly system that benefits learning establishments of all kinds and sizes.
It also addresses cyber bullying on internet sites, chat rooms, social networking sites and mobile phones, as well as providing the ability to record physical or verbal abuse against school staff.
The software not only securely stores the details – including supporting photographic or documentary evidence – but enables schools to conduct statistical analyses to identify behavioural patterns and compile reports which can be used to develop effective anti-bullying strategies.
It enables effective delivery of anti-bullying policies and programmes supporting a whole-school approach where staff, governors and pupils are committed to an anti-bullying policy. It is a comprehensive, low-cost user friendly system reflecting the Government's National Indicator 69 (NI69) underpinning PSA 13.
Steve Shaw, Director of BPO, said: "Our software can help to protect pupils and teachers alike and saves time, money and resources in addition to being simple to use. All that is needed to use the School Incident Report Optimiser is a computer, an internet connection and basic IT skills, with comprehensive training and support on hand.
"Secure hosting and maintenance are included, meaning additional hardware and system costs are eliminated."
It can assist in working towards National Healthy Schools accreditation and assist in completion of the Ofsted self-evaluation form, and is password protected, meaning that the information logged and stored remains confidential.
Hetton School in County Durham uses School Incident Report Optimiser as part of its dedicated anti-bullying policy, which was drawn up with the involvement of pupils.
Assistant Head Teacher at Hetton School, Peter Howey said: "The ability for pupils to volunteer sensitive important information with complete anonymity appeals to our Pastoral care team, as we know that it is important to provide a comfortable easy to use medium to achieve this.
"Naturally being able to track and report on all incidents from the first instance through to resolution is invaluable, as is the administration time saving aspect freeing up staff to implement appropriate action."
To assist schools with budgetary restraints and increase awareness of their solution to support the eradication of bullying, BPO are offering subsidised rates to schools who invest in School Incident Report Optimiser.
For more information or a free solution trial visit: Business Performance Optimser or phone 0191 305 5166.
Picture reference: SIRO Image
Picture caption: Jenny Cummings (left), ICT Teacher and Deputy Head of Lambton House at Hetton School with Julie Proudlock, Client Support Manager at Business Performance Optimiser
For more information, please contact Charlotte Nichols on 07813579164 or email charlotte(at)harveyandhugo(dot)com
# # #