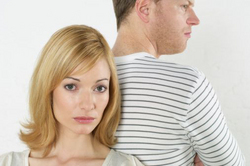 boredom with my current situation
(PRWeb UK) April 29, 2010
Ladies needing to boost their self esteem are increasingly looking beyond a quick trip to a spa, new data from IllicitEncounters.com suggests. A survey by the extra-marital dating agency has found that the majority of female philanderers cheat "to feel attractive again".
The site, which provides a platform for unfaithful spouses to find lovers, surveyed over 700 of its female members on the reasons they chose to embark on an affair. One third of respondents agreed they joined in hope to find someone who would help them feel sexy and attractive again.
The second most popular reason for pursuing an affair was "For the thrill of it", cited by 16% of respondents. 15% of women said they were simply looking for "more sex", whist 8% said they were looking to gain better perspective on their current relationship.
"It will probably shock some people that 'sex', as a reason for pursuing an affair, was so low down on the list", says Sara Hartley, site representative. "For many women, it's those years without a single compliment that really do the damage."
"Letting your partner know she is special to you is not the incredible task some married men seem to think it is. All it takes is the occasional romantic gesture, the odd night out as a couple. But far too many husbands appear to take their wives for granted", says Sara Hartley, representative from IllicitEncounters.com.
Michelle*, a teacher from Portsmouth, says the survey results reflect her feelings about joining the site. "My husband pays me little attention; I can't remember the last time he told me I looked nice. The need to feel wanted, to feel desired, just took over last year, and here I am. I am still a sexual being - I needed someone to acknowledge that."
Other reasons that female members gave for their infidelity were "curiosity", "boredom with my current situation" and "the need to fall in love again".
IllicitEncounters.com currently has 450,000 members across the UK, and the most even ratio of men to women of any dating website.
# # #