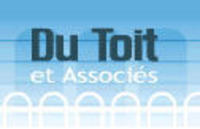 It takes as little as sixty seconds for a child to drown
(PRWEB) April 29, 2010
Du Toit & Associates plead to all swimming pool owners to follow swimming pool legislation and not to leave pools a child death trap this summer. The law requires the construction of a pool fence to protect children from drowning and without adequate pool security owners face a fine of €45,000 (€225,000 for communal pools). Du Toit & Associates specialise in swimming pool safety fences.
In 2009 drowning rose to the primary cause of unintentional death for children under 5 with almost 300 under 5's dying last year in the US. Statistics from the Consumer Product Safety Commission (CPSC) have also shown that with every child that dies four go to hospital with some leaving with brain damage.
Du Toit & Associates has a strong opinion on this particular subject and have made it their business to promote only the most effective swimming pool fences. While French Law currently states that private swimming pools may be protected in one of four ways, Ricky Du Toit is firm in his belief that the more cost-effective solutions, which include swimming pool alarms and pool covers, should only be used in addition to pool fencing and never as stand-alone products.
As Ricky states: "It takes as little as sixty seconds for a child to drown. Why would you risk your child's life for a few cents? So you have an alarm...well what if you are away from the pool, answering the front door, making a cup of tea in the kitchen and the alarm sounds. Imagine the panic, will you be in time? If you have a pool cover or an abri (swimming pool shelter), are you going to close it every time you step inside?"
Du Toit & Associates offer a range of swimming pool safety products that are fully compliant with French swimming pool legislation. These include the Du Toit Steel Pool Fence, a robust yet relatively unobtrusive design, and the Du Toit Glass Swimming Pool Fence, which provides arguably the most discrete solution. For those on a budget the Du Toit Mesh Fence is both affordable and discrete while the Aluminium Fence and the Aluminium & Glass Fence from Atlantic are both affordable and robust.
Alternatively telephone +33 (0)4 94 24 52 01 and a member of staff will be happy to help with any enquiries.
###