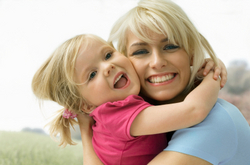 Los Angeles, CA (PRWEB) April 29, 2010
West Los Angeles Dentist, Dr. Abbas Eftekhari at United Dental Care looks forward to serving the needs of the West Los Angeles community with all the latest technology that modern dentistry has to offer. During his years of practice he's never stopped learning. He believes that dentists should always stay up to date on the newest procedures so that patients will have the very best of care. This Culver City dentist believes it's never too early to prepare for the unexpected loss of teeth. When disease or trauma strikes, he's ready to restore his patients' smiles to their original beauty using the latest and modern dental technology.
Replacements for Missing Teeth
Dr. Eftekhari teaches patients about dental dentures, bridges, and implants. His extensive experience over the years helps him put his patients at ease and prepare them for the unlikely event of lost teeth. They learn their options a little at a time and are free to ask Dr. Eftekhari questions as they arise. He knows it is vital to replace missing teeth as quickly as possible after they are lost. The more educated his patients are before the problem strikes, the better the prognosis will be afterward.
Dentures are a quick way to replace missing teeth. A temporary denture is usually placed in the mouth while the permanent denture is constructed from the mold of the patient's mouth. In 4 to 6 weeks, the patient has their dentures. Dr. Eftekhari, West Los Angeles orthodontist is also skilled at constructing dental bridges and providing dental implants for patients.
For him, making teeth look beautiful is his business. When disease or trauma get in the way of healthy, beautiful teeth, Dr. Eftekhari steps in to make sure that bright, healthy teeth still remain the focal point of every patient's smile. The dentures, bridges, and implants he offers are natural-looking, comfortable, and beautiful. When he discusses options with patients in a "just in case" scenario, they're aware of the great care he is taking to make sure that all possible areas of their dental well-being are provided for. Just any dental implant dentist or orthodontist won't do.
About The Doctor
Dr. Eftekhari, West Los Angeles children's dentist, is a member of The American Dental Association with 18 years of experience working with children and adults. He holds a degree of Doctor of Dental Surgery from Marquette University. He treats children and adults, and often treats entire families. His great compassion for his patients, knowledge of dentistry, and passion for sharing his knowledge make him one of the best dentists in West Los Angeles area.
About United Dental Care
The staff at United Dental Care love helping patients, especially those who are suffering from one of the worst things that can happen medically: Losing Teeth. Anyone who needs to find a solution to their dilemma will find a friendly, welcoming staff that truly looks forward to welcoming patients for every visit. Assistants are helpful to anyone who has additional questions about missing teeth procedures. They are more than just people to comfort. They are highly trained, skilled staff. United Dental Care demands that of their staff.
More Information
To learn more about the United Dental Care, or if you would like to schedule a complimentary examination with a dentist in Culver City, CA, contact Dr. Eftekhari at his practice, located at 3909 S. Sepulveda Blvd. Culver City, CA 90230. Or, visit his Web site http://www.culvercitydentist.com or call: (310) 390-6000.
Internet Marketing by Avital Web, California SEO Firm
###